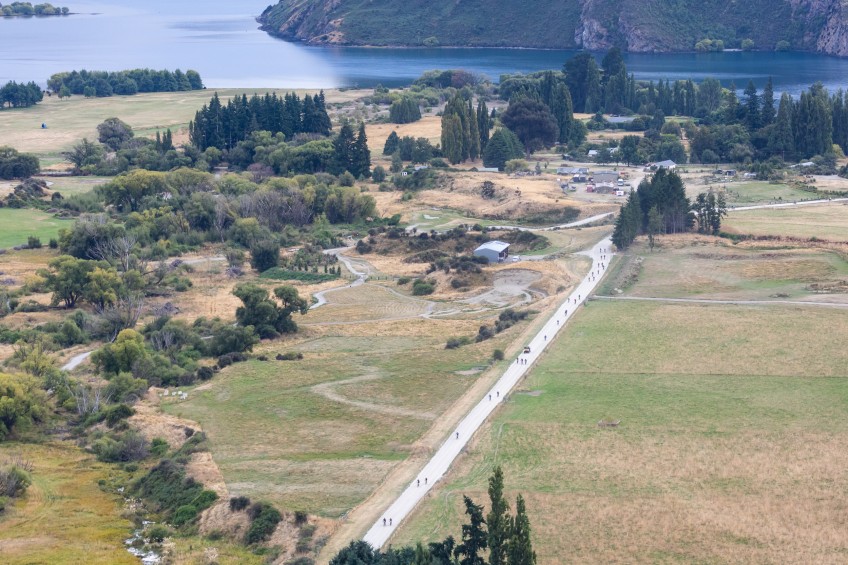 Motatapu mystery as police ask for witnesses to race death
---
Mystery remains after a competitor died at the start of the Motatapu off-road race near Wānaka on Saturday.
Police making inquiries into the death of the 58-year-old man are seeking help from anyone who may have seen what happened.
The athlete was found unresponsive on the side of Motatapu Road at Glendhu Bay shortly after 9am, and despite efforts to revive him he died.
The death has been referred to the Coroner, and police are now making inquires on their behalf.
In a statement today, Senior Sergeant Chris Brooks says as part of those inquiries, police are asking anyone who may have seen the man before the incident, or who may have seen saw exactly what happened to him, to come forward.
"We know that there would have been competitors and supporters in the bike race who had travelled to Wānaka from all parts of the country," he says.
"So we are asking anyone – whether you are currently in the Wānaka area or have since returned home – who may have information to please let us know, so we can help get some answers for this man's family."
The organiser of the Motatapu event has today been approached for comment on the incident.
Communications and marketing manager Sophie Luther says it is not appropriate for her to comment on what may have happened, but has asked for participants to support police where they can.
"We encourage anyone who did see anything to fill in the form or contact police."
In a statement to media on Saturday after the event, the organiser confirmed an athlete had died at the start of the race.
"The Motatapu team worked closely with the emergency services and continue to assist," the statement said.
"We would like to offer our deepest condolences to the bereaved family."
In today's statement, police thanked those who helped at the scene.
Saturday was a comeback after Covid cancellations for the iconic race, which gives thousands of competitors access to privately-owned high country terrain on Motatapu, Mt Soho and Glencoe Stations in running, biking and walking races.
Do you have any information that nay help police?
Call police on 105 or fill out a report online at 105.police.govt.nz/ using 'Update Report', and quote reference file number 230304/1913.
Main image (supplied Motatapu): Racers make their way from Glendhu Bay near Wānaka, Saturday, March 4, 2023.


---