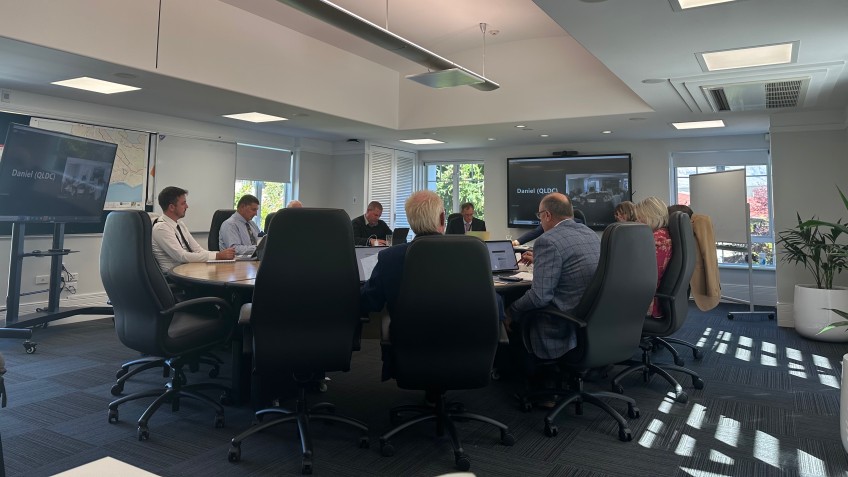 More trouble to come: QLDC CFO
---
Queenstown Lakes deputy mayor Quentin Smith has today asked for a reassurance from council staff that enough has been done to cushion the blow of hefty leaky building claims on ratepayers.
Two recent payouts made to owners of affected local apartment buildings after legal proceedings have led to higher borrowing by the council and, in turn, higher interest costs.
It's been cited as part of the reason for a higher-than-expected rates rise next year from a forecasted 5.5 percent to 13.6 percent.
Mr Smith has asked staff at today's full council meeting for confirmation they have used all tools in their belt to protect ratepayers.
"It's clearly a big impact, are we minimising that impact and how do we know?"
QLDC chief financial officer Stewart Burns says there was no option for the council to do anything other than borrow to settle the claims.
It would not be "good practice" to lump the bill with one current set of ratepayers, he says.
"We've borrowed to make those settlements. In order to spread that costs we have obviously incurred interest."
In the coming year, repayments specific to the leaky building claims will be covered by the Queenstown Airport's healthy dividend back to ratepayers, he says.
As majority shareholder in the airport, the Queenstown Lakes District Council is set to receive $4.49 million, a substantial jump on recent years, which equates to about $150 per ratepayer.
At today's meeting councillors gave green light to a consultation document to go out to ratepayers to explain the annual plan for 2023 to 2024.
The document is especially helpful this year as the plan differs greatly from what was signed off earlier in the council's ten year plan for this period.
"We've gone to lengths in the document to explain what those differences are," Mr Burns says.
While the deputy mayor says "the commentary in the document is particularly useful to explain the challenges we do face".
The proposed annual plan seeks to defer more than $100 million worth of projects across the district.
Meanwhile councillor Esther Whitehead has quized Mr Burns on what, if any, reassurance there is to ratepayers that a massive claim like this wouldn't happen again.
"We've been exposed to a huge amount of risk through the watertighness claims. For our community, how do we ensure to them that this isn't going to happen again? The law, as it stands, leaves us as the last man standing, and that exposes us to risk."
Some bad news on that front: There's more potential claims in the pipeline, he says.
"We've got three or four on the books, but none of them are to the scale of the two Oaks properties. But that's not to say there will not be another.
"There is a limitation period, in which people need to have made claims, and we're getting to the end of that."
He does say the council has "a lot of confidence that the way we operate now (when it comes to checks and balances on building work) is appropriate."
Also on the agenda of today's council meeting, approval of travel requests from chief executive Mike Theelan and mayor Glyn Lewers.
Mr Theelan has a trip planned to Cairns for a local government chief executive officers meeting, while both the mayor and Mr Theelan have asked to attend the Asia Pacific Cities Summit and Mayors' Forum in Brisbane later this year.
Wānaka-Upper Clutha councillor Lyal Cocks has raised concerns about what message the travel expenses will send to ratepayers in light of the discussed rates hike in tough times.
"I understand conferences and overseas travel and the usefulness of them, but it's really unfortunate that we're actually doing this today.
"It's that perception out there...I'm a wee bit wary about the message the community may take from this."
In response Mr Theelan says there's been no overseas travel for the mayor or himself for "at least three or four years", and the council has been "parsimonious" by most standards on this front, so the spending is not "unwarranted".
Meanwhile Arrowtown-Kawarau councillor Lisa Guy says she sees the benefit in collaboration and being "visible at these sorts of events".
Having travelled herself to such events, she says the QLDC is often "conspicuous in its absence" at some of these.
The travel was approved by all bar one of the councillors in attendance at today's meeting.
Main image: Queenstown Lakes District councillors at today's full council meeting at the council chambers on Gorge Street, March 23, 2023.

---