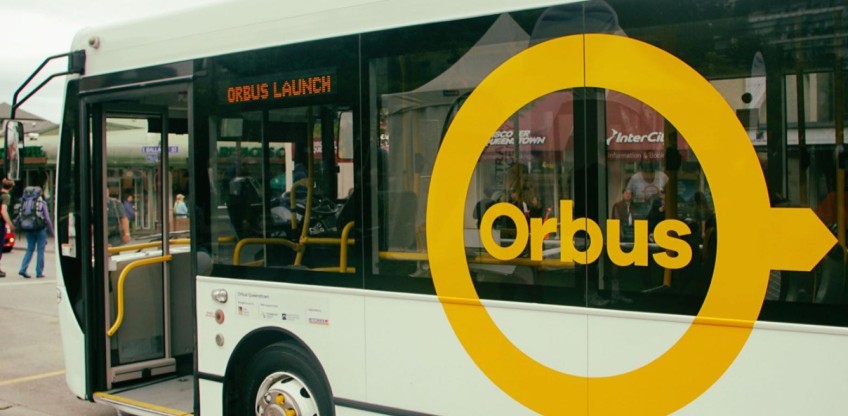 More improvements on the way for Q'town's successful $2 bus
---
Queenstown's bold new $2 bus service celebrates its first birthday today with 1.26 million passenger trips completed and some big improvements in the pipeline.
In a joint interview with Crux today both the ORC and QLDC detailed what had worked so well in year one and what passengers can expect in the next 12 months.
Among the improvements detailed in the Crux interview are:
A new smart card ticketing system with online top-ups and "tag on/tag off" technology
Network changes could include a direct CBD service to/from Lakes Hayes Estate and Shotover Country
Consideration on using different size buses on different routes - producing environmental, timetable and efficiency improvements.
Safety and transfer improvements at the Frankton bus hub
A direct service from Arrowtown to Queenstown using Malaghans Road.
In details released today the Otago Regional Council revealed that 42 bus drivers are now working on the Orbus Queenstown network covering almost one and a half million kilometres in the first year of operations.
The Orbus project is a three way partnership between the Otago Regional Council, The Queenstown Lakes District Council and the NZTA.
As part of today's Crux interview, ORC Deputy Chairwoman Gretchen Robertson said "We need to move quickly. Things do move very rapidly in Queenstown, we are aware of that, and there is change on the horizon."
Watch the full interview here, with multiple insights into how the project first started, the challenges and rewards of the Orbus partnership and, most importantly, all the detail of what will change - and when.
Watch the Orbus promotional launch video here.
Visit the ORC Orbus website here.


---