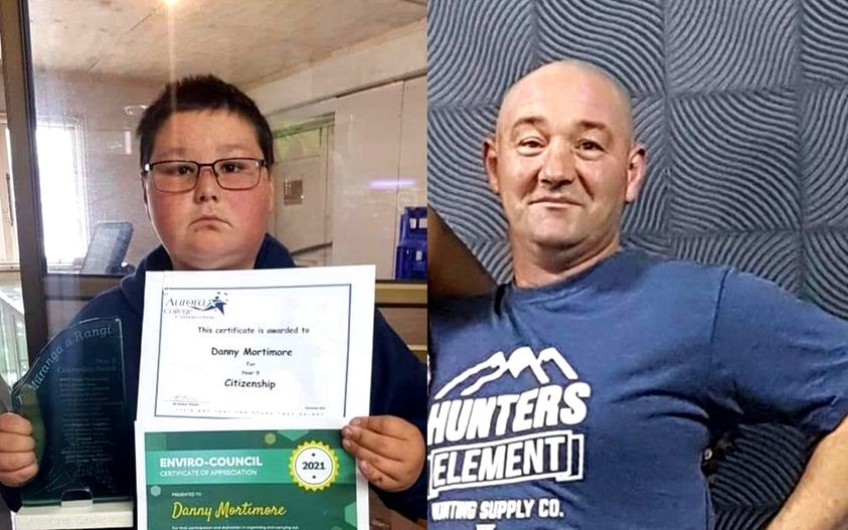 Missing father and son found in Fiordland
---
A Southland father and son missing in Fiordland for three days after a hunt went wrong have been found safe and well.
Invercargill man Alan Mortimore, 49, and his son, Danny, 14, failed to return from a hunt near Lake Hauroko on Saturday evening.
Police say the pair has been located on the roadside by a local journalist that had been following the search.
According to the Otago Daily Times, one of its reporters found the missing hunters on Lillburn Valley Road, about two kilometres from the Department of Conservation campsite where the search operation was being run from.
Danny had twisted his ankle and Mr Mortimore had become disorientated. Both had scratches and cuts to their legs.
The pair survived by drinking water from a creek and eating bars and fruit they had with them, the ODT says.
Luisa Girao, the reporter who came across the pair, was in a state of near shock when she discovered them, given the number of experienced searchers who had been looking for them, the ODT says.
Earlier, police had said they had concerns about the welfare of the pair, who'd headed out on a short hunting trip without any intention of staying out overnight.
Extensive search operations have been underway since Sunday, which have included 35 police and search and rescue staff from the Catlins, Dunedin, Invercargill, Queenstown and Te Anau, and search dogs.
Helicopters have also been used for aerial searches using thermal and night vision technology as well as to deploy searchers into remote bush.
Weather conditions in the area are set to deteriorate.
"Police would like to thank the police search and rescue teams, LandSAR teams and Amateur Radio Emergency Communications personnel that dedicated time to searching for the pair."


---