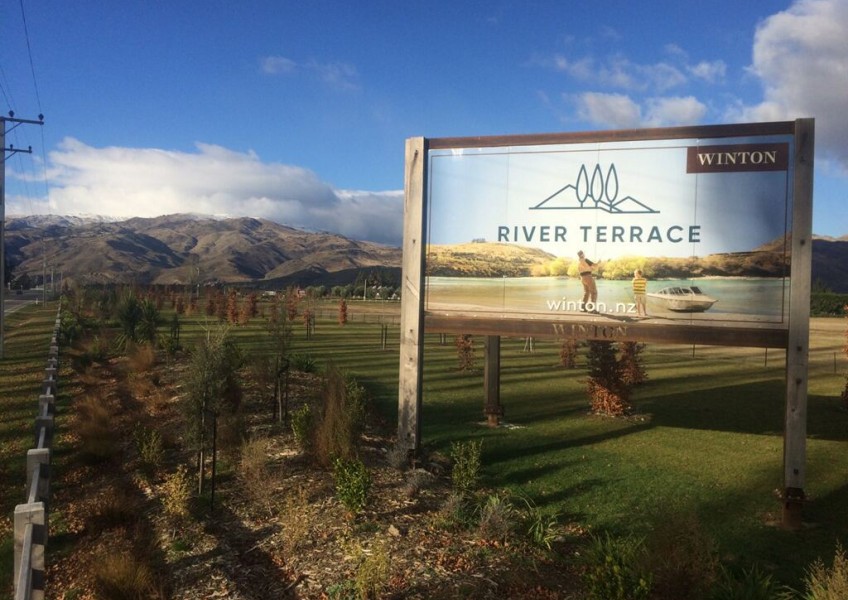 Meehan pushes on with PC13 - but still owes CODC $260k fees
---
Despite outstanding fees of more than a-quarter-of-a-million dollars, a would-be Cromwell developer is continuing with processes under the Resource Management Act to transform a swathe of land on the outskirts of the town.
Central Otago District Council planning manager David Campbell has confirmed to Crux that River Terrace Developments Ltd. still owes the council $259,651.45 in fees related to the developer's application for Plan Change 13.
Now, it's up to an independent commissioner to decide if the developer will have to foot the bill.
The controversial plan change, which would rezone land adjacent to State Highway 6 at Sandflat Road, allowing for an intensive 900-odd lot subdivision and effectively doubling the population of the tradie town in one hit, was declined after an independent commissioners' hearing last year.
Not happy with the costs related to their attempt, the developer "exercised their right to object to them", Mr Campbell says.
His pick: The issue will be resolved within four weeks.
And by "resolved", he means the payment (whatever the amount decided by the commissioner) will either be made in full or a process put in place to do so.
Regardless, the funds in their entirety are being held in a lawyer's trust account, he says.
Meanwhile, it's business as usual for River Terrace Developments, linked to Chris and Michaela Meehan's Winton Group.
They retain the right to appeal the Plan Change 13 decision in the Environment Court, and have until next Monday to do so.
To date, no appeal has been received, although in the intitial aftermath of the decision's release, River Terrace Developments indicated they would do so.
A quick glance at the council's upcoming meetings and agendas does confirm a resource consent application by River Terrace Developments for a plan b at the Sandflat Road site will be heard at a commissioner's hearing next Wednesday.
It's a frustrating waiting game for Cromwell residents.
Simon Giles, who represents Residents for Responsible Development Cromwell, a community group vocally opposed to the proposed plan change, says it appears the developer is "gaming" the system.
From the outset, it should have been obvious to the Winton Group Plan Change 13 would be strenuously opposed and this would add significant costs, Mr Giles says.
"We have no sympathy for the position in which he now finds himself."
The group will continue to oppose Plan Change 13 if the decision is appealed, Mr Giles says.
For them, it's an obvious no-brainer: Imagine a hypothetical reverse scenario whereby River Terrace Developments is fully established, and proposals are made to allow Highlands, the speedway and the surrounding horticultural activities.
It simply wouldn't happen because the land uses are incompatible, Mr Giles says.
"This was a crucial point made by the commissioners in their summation."


---