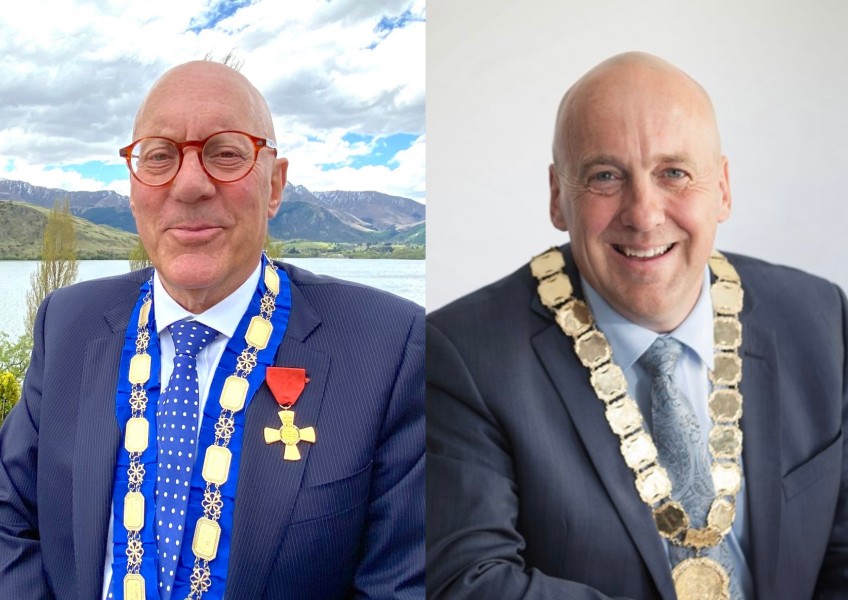 Mayoralty: A tradition that's done its dash?
---
Editorial and Poll.
The very idea that one person can represent thousands of us is starting to seem oddly quaint and out of date. We are all so different.
But do we still need community leadership and representation? And is the Mayor that person?
Representation is perhaps needed – but leadership is tricky these days. Love her loathe her, the PM is showing leadership with Covid 19 and with the Christchurch Mosque shootings. The idea of being kind to each other and being a team of 5 million might have elements of cliché about them – but they have stuck, and they have made a real difference.
But locally? How do men, and sometimes women, who put golden chains around their necks and adopt the mantle of mayor, lead complex and diverse communities?
Do we even need mayors anymore?
Certainly, local mayors of the past have done very nicely out of the role. Sir John Davies served just one term as Mayor of Queenstown but now is probably the richest (Kiwi) man in the district. Former Dunedin Mayor Sir Cliff Skeggs now lives here and has enough wealth to give Sir John a run for his money. Our current Mayor Jim Boult has his ups and downs in business but is not a poor man by any stretch and chairs the district's biggest tourism group.
Central Otago Mayor Tim Cadogan is from a different mould. He's a former lawyer who has a folksy, hands-on approach. He's always keen to be photographed playing the guitar or performing as a stand-up comedian. And he comes from a family that's full of mayors.
But the same question applies to both Central Otago and the Queenstown Lakes. Can one person really represent and lead all of us?
How dangerous does it become if the local mayor goes off-piste and starts to use the office to advance their own views or help out their mates? How dangerous is it if a mayor does not represent "everyone" or even the majority of the community?
Even the idea of representing the "majority" is full of nuance and complexity.
Part of the problem with mayors is that everyone assumes they speak for the community. That's why many journalists always ring the mayor for a quick story. The mayor is either disappointed or elated that x, y or z has happened – and the response is predictable to the point of being pointless. What happens if the mayor says "we are all happy" and we are not?
The big question is this. Does the risk of having a bad or ineffective mayor outweigh the positive element of having a figurehead or spokesperson that can help make our voices heard and give our community a "personality"? That is not working so well in Invercargill at the moment – good mayors can turn into bad mayors.
Take our one question poll. Is the concept of Mayoralty out of date?

---