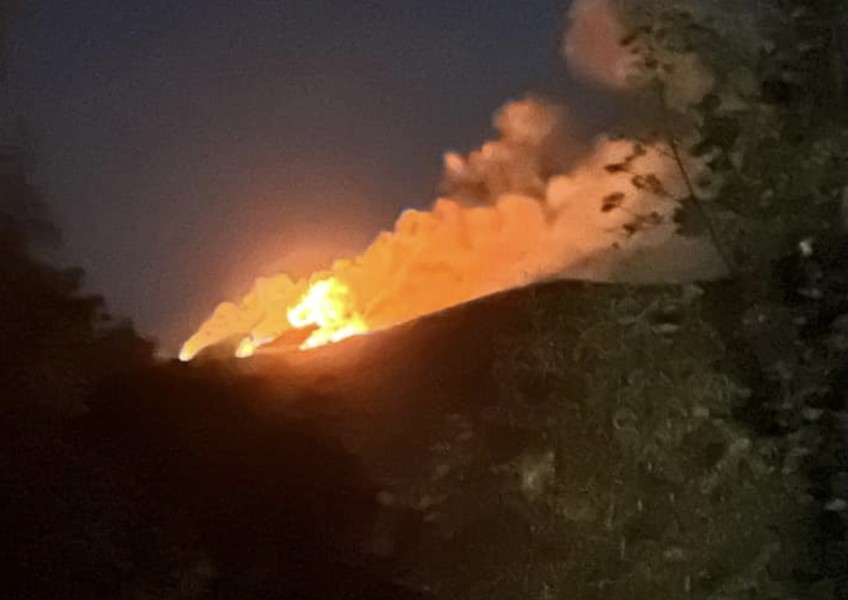 Major blaze, evacuations as controversial fireworks party gets out of control
---
A private fireworks party at the Dalefield property linked to multi-billionaire Empire State owner Tony Malkin has resulted in a large midnight fire across adjacent land involving a significant firefighting operation and police advice to residents overnight to prepare to evacuate their homes.
FENZ told Crux this morning that the fire had been brought under control at 3.00 am with all flare ups extinguished, and crews leaving the fire scene, by 6.00 am.
The party at Littles Road was opposed by local residents saying that over 100 locally owned horses were at risk from the noise of the display.
The fireworks display was fully approved with appropriate permits in place and the display was being organised by a Christchurch pyrotechnics company.
Fire and Emergency NZ released a statement overnight giving details: " A large blaze at Dalefield near Arrowtown, reported to have been started by fireworks and involving three separate fires burning in tussock on steep terrain. By 3.00 am the fire had been contained to an estimated 1.2ha and firefighters were working to reinforce the perimeter."
Police told Crux:
"Last night Police received a request for assistance from FENZ shortly after midnight. FENZ were responding to a fire in Little Road, Dalefield. Police assisted with the evacuation of several properties, as a safety precaution."
Crux has approached the event organisers for further details and comment.
FENZ also reported a second fireworks related incident in Queenstown:
"A fire at the old school site at the remote Skippers reserve near Queenstown was extinguished by people camping in the area and has been checked by Fire and Emergency personnel. Fire trucks were dispatched but crews could not reach the site because of weight restrictions on the only access road. Many campers were reported to be leaving the area due to the fire."
FENZ also reported numerous fireworks related fires across the entire country. Further details follow.


---