'Lifeguards are not babysitters': CODC tightens rules for young swimmers
---
The Central Otago District Council is adding two more years of supervision for young swimmers at its pools across the district.
From July 1 - in time for the school holidays - eight and nine-year-old swimmers will be required to be actively supervised by someone over the age of 16, under a three-month trial.
The current rules allow children to swim unsupervised once they hit eight.
To help enforce the changes, different coloured wristbands will be introduced to allow staff at pools to easily identify the age of a swimmer - orange for under fives and purple for children aged five to nine.
In announcing the trial today, council's aquatic manager Carly Getson says data on rescues at the pools is "scary".
Between March 2018 and February 2023, 52 swimmers needed rescuing from council pools - and 50 of them were children.
Plus, a further 11 children needed some sort of assistance, like a floating device thrown to them, if not a full-blown, dive-in rescue.
"Two of the biggest risk factors for drowning are lack of swimming ability and lack of close supervision - two risks that regularly occur at our council-operated pools around the district," Ms Getson says.
The lifting of the supervision-required age to 10 years old addresses the first risk factor - by then, children have generally developed a more advanced swimming ability and can get themselves out of difficulty more easily, she says.
Addressing the second risk - a lack of close supervision - requires older pool visitors with children in their care to up their game, according to the council.
Ms Getson says lifeguards alone cannot supervise every child in the pool.
"Lifeguards are not babysitters. All too often parents and caregivers are not watching their young children. They are on their phones or talking, or otherwise distracted. They are not swimming with their children."
As a result, the council's lifeguards spend a lot of time talking to adults with children, reinforcing supervision rules and highlighting the risks, she says.
"Our lifeguards are constantly talking to parents about 'Can you please just pop down your phone' and then the parents are getting angry at the lifeguards."
Then, there are other parents and caregivers who drop children eight and over for a visit to the pools without any adult in attendance, she says.
"Things can escalate pretty quickly when a young child gets into trouble in the water.
"There's been quite few accidents and near drownings all over New Zealand, and we just don't want that to happen in our pools. We want to try and put the best protection that we can for all the kids."
The council tells Crux the rule changes are operational, and therefore there has been no discussion with council elected members or the wider community in deciding on them.
It says the changes reflect best industry standard and follow similar moves made by other councils around the country.
Like the CODC, the Dunedin City Council has raised its supervision age limit to 10 and introduced wristbands, while the Christchurch City Council has introduced stricter rules around children in the eight to 12 age group.
There are no changes to supervision rules at pools in the Queenstown Lakes District, where children under five must be within arm's reach of a caregiver over the age of 16 and children under eight must be actively supervised.
The CODC says supervision changes and wristbands will be trialled initially at the Cromwell and Alexandra pools for three months and rolled out on a mandatory basis to all pools if successful.
If adopted for longer-term use, the bands will be a mix of single use and reusable silicon wristbands, which will be made available to children who come to the pool regularly such as members and swim school participants.
For now, all bands will be single-use.
Ms Getson says she welcomes feedback from pool users on the changes over the trial period.
Five years of 'scary statistics'
52 wet rescues - two adults, 50 children
Of the 50 children, 14 were under five (28 percent), 10 were under 10 (19 percent), and 26, probably under 13 (50 percent - data shows these rescues involved children but the exact age was unrecorded)
11 dry rescues - all children
Of the 11 children, four were under five (including one baby), two were under 10, and five children, without an exact age recorded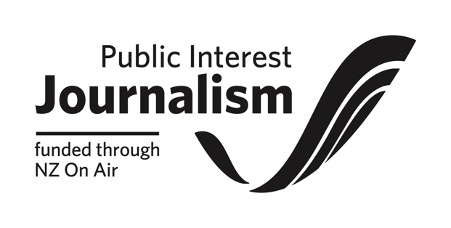 ---