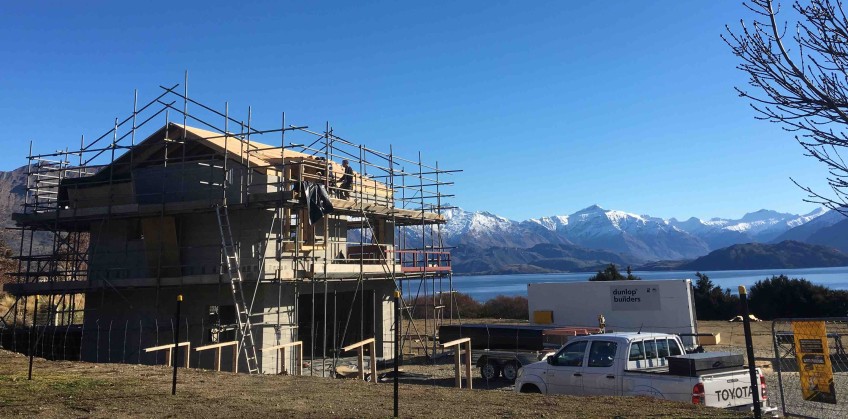 Lakes Housing Trust questions imbalance in public housing decisions
---
The Government's public housing provider Kāinga Ora has just 13 homes in the Queenstown Lakes district, whilst there are 950 households on the local housing trust waitlist.
The massive difference is explained by the CEO of the Queenstown Lakes Community Housing Trust Julie Scott.
"We know that a good number of households on our waiting list would qualify for public housing, but…they often don't go through the process until they know a home is available," Ms Scott says.
Crux ran a story last week showing that whilst the Queenstown Lakes District has 13 Kāinga Ora homes, similar-sized locations, like Marlborough District and Timaru District have more than 400 homes.
In the Southern region supply is currently targeted towards Dunedin and Invercargill, where there is higher housing deprivation, according to the Ministry of Housing and Urban Development.
However Ms Scott says looking at comparable housing data it would be accurate to say the district is underserved by Kāinga Ora.
Meanwhile, the 13 government public housing homes in the district are full, while an Upper Clutha man in his late 70s is flatting in a share house, and others in their early 60s are living in a tent and caravan due to lack of housing and affordability.
The QLCHT has 50 seniors on its waitlist; however, Kāinga Ora's housing registrar shows only 15 households total in need.
Kāinga Ora director for Otago, Southland, and South Canterbury Kerrie Young says she'd be "concerned" if people weren't applying for the housing register due to the agency's lack of housing availability on the ground.
"Kāinga Ora explores opportunities to increase the supply of public housing across Aotearoa based on need. This need is partly assessed through the Ministry of Social Development's housing register."
Ms Young says it's important to apply, and Kāinga Ora is committed to playing its part in addressing the housing supply challenges in the Queenstown Lakes District.
She says the organisation does "actively explore opportunities" to create housing in the region.
"We are doing this through our contribution to the Grow Well Whaiora Urban Growth Partnership. We are part of the Crown team in Grow Well Whaiora, alongside local government and iwi."
They've also been involved in the joint housing action plan, a draft of which was presented to councillors on April 27, and was open for community feedback, which closed on June 9.
However, despite showing face in community and council initiatives, there's not any Kāinga Ora housing coming any time soon.
"Kāinga Ora has made it clear they have no current plans to build more public housing in our district, which is why the government supports QLCHT to do this instead," Ms Scott says.
The local housing trust also provides public housing in the district under a contract to the Ministry of Housing and Urban Development and has 40 public housing tenancies in its portfolio.
She says central government also supports the trust to deliver public housing through the Income Related Rent Subsidy.
They've received $10 million from the Ministry of Housing and Urban Development through its progressive home ownership fund, which gone towards households on the trust's assisted ownership and rent-to-buy programmes.
The trust has also received nearly $5 million in Crown grants for affordable housing in the district, Ms Scott says.
However, despite the good mahi by the local trust, there's still a growing waitlist, and The Joint Housing Action Plan estimates the district needs another 17,000 homes by 2051 to keep on par with population growth.
Ms Scott says the real lack of long-term rentals is shaping the current housing shortage and in the past month, they've had more than 100 new households added to their waitlist.
"We're probably seeing an increase in single person households applying right now, which stands to reason with what we're seeing and hearing as a community.
"People who might typically have been happy in a flatting situation, now have no housing and are seeking support. We've also seen an increase in seniors (over 65) apply, which we believe is down to the senior housing stock we have coming on stream next year at Tewa banks."
Housing Minister Megan Woods has been approached for comment on the lack of public housing provision, and directed our questions to the Kāinga Ora and the Ministry of Housing and Urban Development for response.
A Housing and Urban Development Ministry spokesperson says the demand for public rental housing is informed mainly by the number of households on the Public Housing Register – in Queenstown Lakes this Register has remained relatively low.
The spokesperson says the Ministry is working with our local partners to understand the broader context for the Queenstown area and to raise awareness about the register for social housing, including eligibility.
The spokesperson also cited other affordable housing initiatives the ministry has contributed to the district such as the $24 million investment to support new housing in Lake Hāwea, their partnership to deliver the high-density development Te Pā Tāhuna in Queenstown and the progressive home ownership scheme.
More funding is allocated - Budget 2023 provides for an extra 3,000 public housing places to be delivered by June 2025 - but the ministry is unable to confirm whether the Queenstown Lakes would see any of this.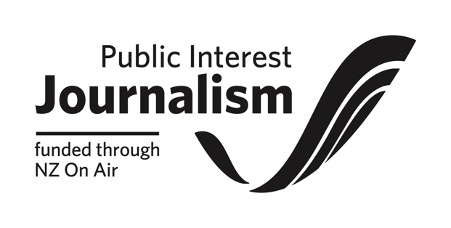 ---