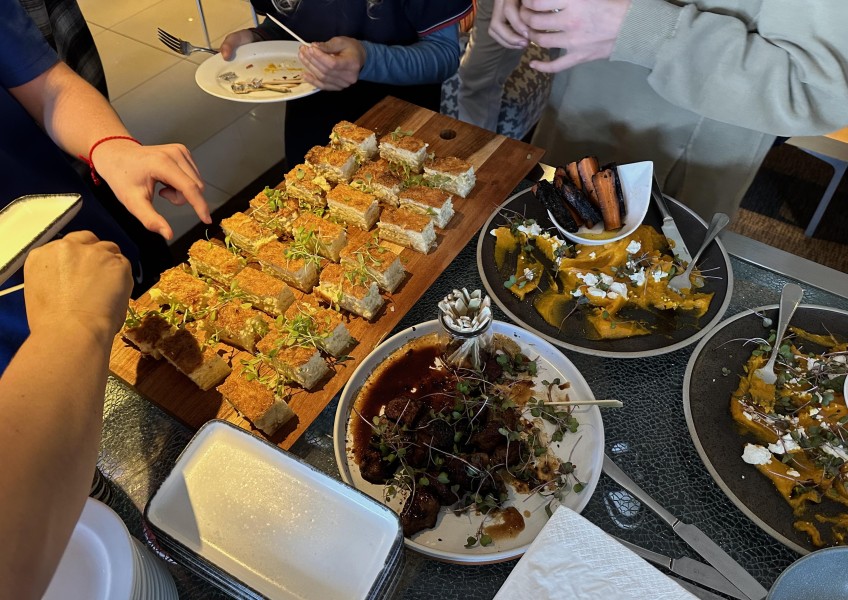 KiwiHarvest's bold campaign to feed 100 families
---
The charity that feeds 760 Central Lakes families a week is hoping to help 100 more with a new winter initiative.
Using the 'teach a man to fish philosophy', the campaign will equip families with the resources to grow their own food, complete with planter boxes, compost, seedlings, growing instructions and food recipes.
It comes at a time when a "perfect storm of financial strains" is brewing in the area and hitting local families – more people are putting their hands up for help than ever before.
KiwiHarvest Queenstown manager Gary Hough says he is hearing from people whose mortgage repayments or rents have skyrocketed, on top of food price increases and winter bills to think about.
Mr Hough says he sees "mums breaking down because they're not able to give their kids the nutrition they need".
He wants these people to know they're not alone, and there's people out there to help.
Over at charity Happiness House, Léna Boss has had to go shopping for more supplies for their hampers because of higher-than-usual requests for help and, for the first time, KiwiHarvest donations haven't been enough.
Twenty more families than normal have reached out, with rent increases and lost pay-checks between jobs the general cause, and the charity has made sure none of them have missed out on a hamper.
Along with other backers, Ms Boss was at the launch today at the Crown Plaza Hotel of KiwiHarvest's winter campaign, that is combining supermarket donations with the new planter boxes, designed by the community.
The initiative "has brought all ages, backgrounds and industries" together to tackle the problem.
One of them was Mike Healy from construction company Naylor Love, who after collecting free pellets from the side of the road, and enlisting the help of his fifteen-year-old son, built the planter box test model.
Now he's asking the community to chip in to build 99 more.
The company has pledged to build 100 planter boxes for families, if grocery shoppers can fill 100 trolleys, positioned around Central Lakes supermarkets, with donations.
KiwiHarvest's Mr Hough asks people to look out for them, and donate if they can. Alternatively, there is the option to donate money directly to KiwiHarvest or volunteer for them.
Wao board member Julia Blackford, also at the launch event, says the initiative helps bring the community back to their food.
A hundred years ago, the region grew 100 percent of its food within a 100-kilometre radius, but now 95 percent of our daily calories come from food grown outside the region, Ms Blackford says.
The main reasons are time, space and knowledge.
As many in the area are renting, building a veggie patch out the back isn't possible, which is why an easily transportable planter box overcomes that barrier, she says.
As the campaign kicks off, Mr Hough wants families that are struggling to reach out for support.
"You are not alone, these are extraordinary times and there is non-judgmental, discreet food support that is easily and quickly accessible out there to help get people through."
In 2022, the team rescued 120,000 kilograms of food, equating to 340,000 meals for Central Lakes residents.
How this works is they rescue otherwise wasted food from cafes and supermarkets, as well as donations, and deliver them to partner charities around the region.
Practicing what they preach, the event today consisted of canapés from rescued food put together by Alvaro Morales, Crown Plaza's executive chef. He's also the chef creating the recipes to hand out to families who receive the planter boxes.
Where to get help:
Queenstown: Happiness House, Salvation Army, Te Whare Hauora Ki Tahuna, Baskets of Blessings
Wanaka: Community Networks Food Bank, Food For Love.
Cromwell: Cromwell Food Bank
Main image: Canapes served at today's launch.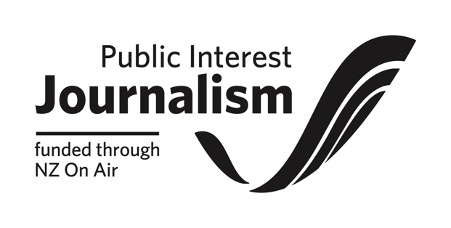 ---