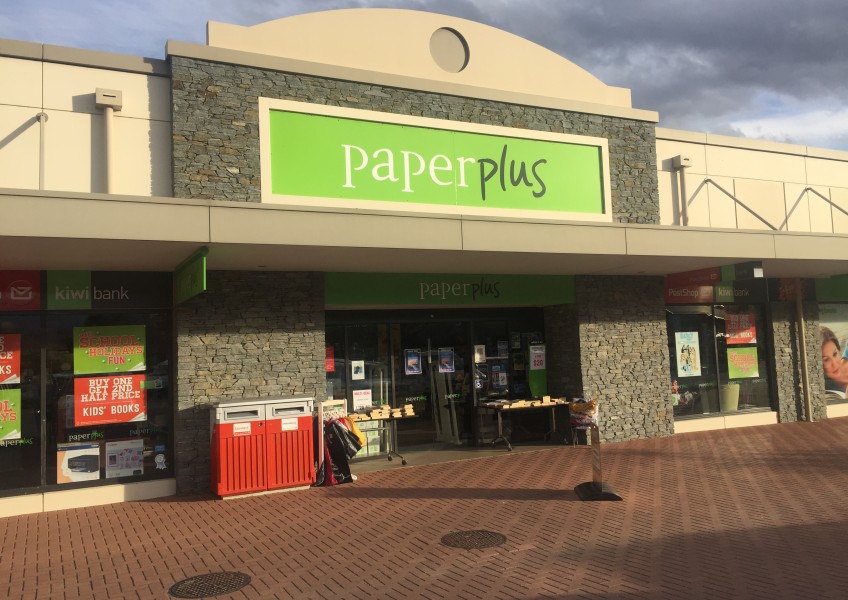 Kiwibank to close in Cromwell and Alexandra
---
Cromwell and Alexandra's Paper Plus stores are closing their banking service, saying changes by Kiwibank mean they can no longer afford to operate it.
The changes mean the computer systems of Kiwibank and NZ Post will be separated, meaning service agents across the country like Paper Plus can no longer use just one counter in stores to offer both services.
The Kiwibank service in both Central Otago stores will end on May 31, after operating for more than a decade.
"It is heartbreaking that after 15 years of providing Kiwibank services to our local communities that the prospective changes imposed by Kiwibank has ended our relationship with them," owner and operator of both stores, Gai Paardekooper, says.
Retail manager Aimee Paardekooper says despite discussions with Kiwibank spanning several months, the bank is "forcing changes into every Kiwibank franchise" and "those changes for us were not viable for the business."
Kiwibank spokeswoman Kara Tait says the change comes as the original franchise contract shared with New Zealand Post expires at each site, and the bank is offering its own agreement to agents.
"Recently we've notified our service agents about upgrades to our technology and the need to manage cash separately.
"We acknowledge this change creates extra work for host businesses so have increased remuneration to reflect that."
Tait says although the majority of host businesses, roughly 100, have chosen to continue, a handful, including the operator of Cromwell and Alexandra, have made the business decision to exit.
"While we would have liked Kiwibank services to continue in these areas for the benefit of our customers, we understand decisions need to make business sense too."
Kiwibank's challenge is a decline in transactions as customers move to banking online, Tait says.
Full service Kiwibank branches remain in Queenstown and Wanaka.
Blair Hughes, who owns Paper Plus in New Brighton, Christchurch, says that for a number of the service agents in New Zealand, the change to two separate systems for Kiwibank and NZ Post just isn't viable.
Service agents get paid $500 a month by Kiwibank as a "customer experience payment" on top of the amount they make in transactions, but that doesn't factor in the other work required to operate a bank, Hughes says.
"If you look at the amount of time and energy that goes into it, in many cases at that particular level, it's just not worth it."
This can be time spent discussing a banking issue with a customer, counting cash or training staff on banking regulations and processes, he says.
Hughes says he'll likely continue to operate the Kiwibank service because his transaction volume is high and it still makes business sense, but believes at least five more agents across the country will follow Cromwell and Alexandra in closing their Kiwibank service as a result of the changes.
"We have a situation now where we're separating the computer systems and you're adding more costs and while Kiwibank have offered a remuneration increase, it is a fraction of what it could end up costing these branches."

---