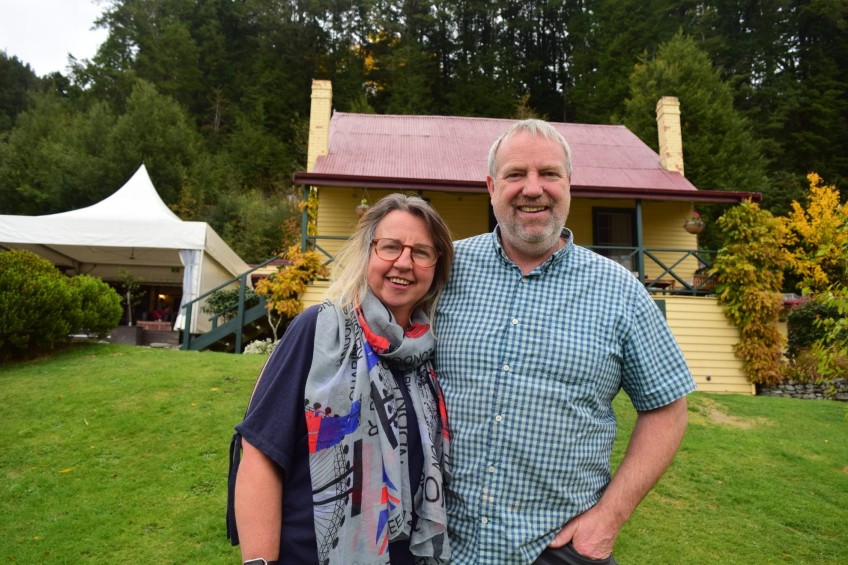 John Glover joins 2019 election race on anti-growth ticket
Jun 16, 2019
---
Kinloch Lodge owner John Glover has announced he will stand in the 2019 local body elections on policies that are largely opposed to current levels of growth.
Here's John's full media release.
"Long time head of the lake local John Glover has announced that he will stand in the elections for Queenstown Lakes District Council later on this year
"I'm standing because I want to lead beneficial change for our community, our future and our children's future.
I want to be able to look my kids in the eye and tell them that we've done a good job protecting our environment, our community and their future wellbeing and I don't think that is the case right now"
John believes understanding the interrelationships between the big issues of environment, community and economy are key to bringing about that change.
For example, changes to the nature of our local economy alters its impact on the environment, our amenity - how it feels to be here - and the type of employment available to support the community.
"I recall our Mayor commenting that our level of growth is the envy of many councils.
As I look around at the congested traffic, the wholly unaffordable housing, the growing gap between those who have and those who don't, the litter and excrement from tourists and the unacceptable proposals from the airport, I can see a lot of those Councils saying "well Jim, hows all that growth working for you" "
John considers we don't need to grow our local economy, we need to transition it. "We don't need more, we need better."
"We need to retain and nurture the essence of what it was that led so many of us to settle in this District"
John has also supplied the following detail as background to his candidacy (published as supplied).

John has owned and operated and lived at Kinloch Lodge with his wife, Toni at the head of the lake opposite Glenorchy since 2000.
Their 3 children - 16, 15 & 13 are all products of Glenorchy's wonderful primary school and now have a seriously long daily commute to Wakatipu High School - so much so that they will base themselves in Frankton mid week from the end of this year.
Originally from the UK John came to New Zealand in 1999, fell in love and the rest is history. John firmly believe he will be an effective Councillor. He:-
- chaired the Glenorchy community visioning process 2015-16
- is working to achieve the vision as popular 3rd term chair of the Glenorchy Community Association.
- is able to facilitate discussions around difficult and divisive issues.
- has a good working knowledge of Council processes and how to use them effectively.
- is passionate about maintaining or improving our sense of community, our amenity, our wellbeing and our environment
- understands the needs of and pressures on the commercial sector being a long-standing small business owner operator.
By beneficial change, John means:-
Changes to our economy that:-
Broadens and balances our economy to reduce our reliance on tourism.
Brings higher value, higher productivity employment with better pay and conditions. Delivers an economy where the rewards are spread more evenly.
Changes to reduce our impact on our environment:-
Improved water and air quality
Less carbon generation
Recognising that growth is counterproductive. Planning for de-growth. Incentivising local food production
Changes to support our community and our wellbeing:-
Greater financial support for community organisations More public transport, less congestion
Incentivising long term residential letting
A council led alternative for the those that live in cabins
Main Image: John Glover and his wife Toni Glover.


---