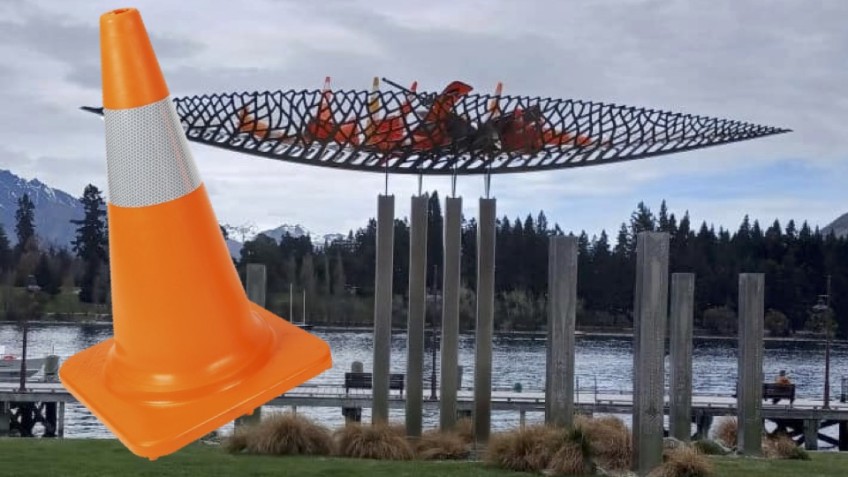 Waka Kotahi-QLDC alliance buys $48,000 of road cones
---
The number of roadworks and orange cones popping up around Queenstown has caused some angst, and inspired some creativity as well as the infamous new nickname of 'Conetown' – but just how many road cones are there?
It's a tough one to get to the bottom of, but Crux has discovered 1,400 of them belong to the Queenstown Lakes District Council and Waka Kotahi-led alliance delivering some core Queenstown roading projects alone, at a cost of close to $50,000 to the public purse.
For many, a daily drive around the town is likely to result in at least one cone-encounter, and for some, it's also a lure of temptation - earlier this year a dozen-or-so cones made it into the canoes sculpture on the Wakatipu waterfront.
Fulton Hogan traffic manager Gary Speak says losing a few cones to the basket or other antics in a party town like Queenstown is an "accepted part" of the construction industry.
He says, while Fulton Hogan doesn't have any jobs requiring cones around Queenstown at the moment, a general work site will require "more than twenty and less than 300" cones.
Crux can reveal the going rate for a road cone is approximately $30 to $35.
A walk along Man Street's current construction zone shows cones branded Kā Huanui a Tāhuna, Naylor Love and Southern Safety, all of whom were approached for comment.
The Kā Huanui a Tāhuna alliance – made up of the Queenstown Lakes District Council, Waka Kotahi New Zealand Transport Agency, Beca, WSP, Downer New Zealand and Fulton Hogan and formed in late 2020 - has purchased quite a few cones themselves.
To date, the alliance owns 1,400 branded cones from two main suppliers, RTL and Traffic Management NZ.
A spokesperson for the council says they come at a cost of $30 plus GST each, meaning in total the alliance has shelled out approximately $48,300 on cones since it formed almost three years ago.
Other than their obvious safety function, buying their own and branding them was the choice of the alliance "so that its various project sites around Queenstown can be clearly identified", the spokesperson says.
And perhaps easily returned to them too.
There became something of a cult following for road cone shenanigans earlier this year, as people posted images to social media of stolen road cones left in unusual situations - atop pine trees and piled into public artworks were recurring themes.
Mr Speaks reckons it's more likely road cones will go missing in a place like Queenstown than in Ettrick or Roxburgh.
"In any town centre you're going to have gear and especially cones wander off. In a kind of party town centre that's going to be slightly more.
"We can deal with it. It's an inconvenience, but it's not the end of the world. It's quite amusing when they get creative."
Mr Speak says the behaviour usually happens after a few drinks.
"You get a bit excited, and they're very easy to pick up, then you walk down the road and then you get really bored very soon, and it gets thrown in a garden or the lake or whatever."
There's little that can be done to mitigate the risk of lost road cones as Mr Speaks says the gear generally has to be left out overnight for road safety.
He says his team hasn't calculated the number of cones lost to cone-tics, and doesn't keep a stock tally.
For now, the exact number of road cones in Queenstown remains unknown.
Main image (Facebook/Queenstown Whinge/Joanne Byrne): Cone antics gave a fresh perspective to the Wakatipu canoe sculpture on the Queenstown lakefront in September 2022.
Are you a tradie working in civil construction with a news tip or a story to tell? Crux reporter Lauren Pattemore can be reached on [email protected].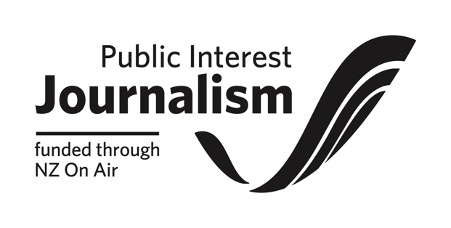 ---