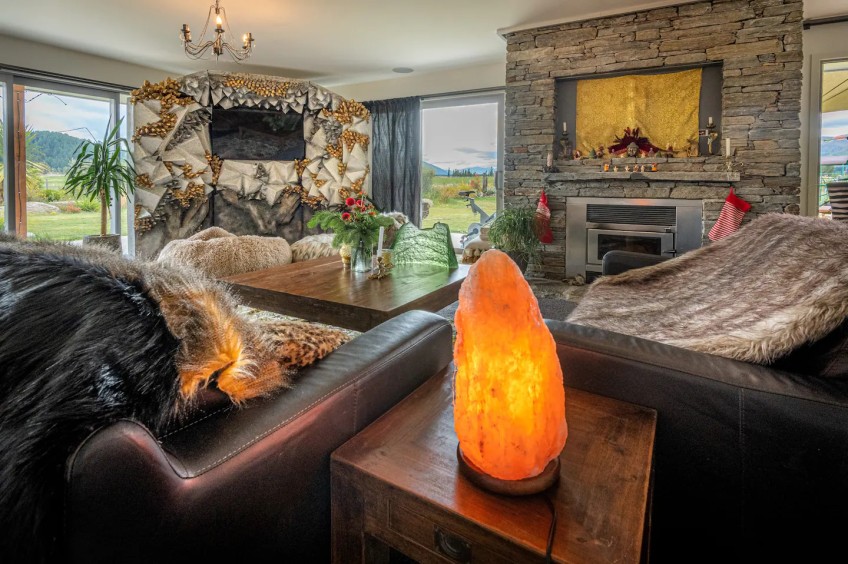 Housing shortage sees art retreat Airbnb switch to rental
---
With ski season around the corner and an accomodation shortage in Wānaka, one concerned property owner is pulling her home from Airbnb to house seasonal workers.
Now a fulltime visual artist, Sonia Kiki Jones has previously worked as a ski instructor overseas and in hospitality, and she knows both these industry's are vital to the framework of the town.
In the current housing and rental market, she's worried about where workers will live.
"Over summer, it feels like everyone's put their homes on Airbnb. There are so many listings now and it does make it really hard for people to find accommodation."
After spending time travelling overseas, the Wānaka woman came back to the place she grew up and created the retreat space she always wanted whilst away.
"I feel like I've created this space that was really unique, but I'm still willing to go 'no, we really need to look after our staff'."
Ms Jones has lined the walls of her Airbnb with her own artistic creations, and loves the effect it has on her Airbnb guests and friends who come to stay, with people "oohing and aahing around the house".
In the future, she's hoping the Luggate property she's spent years working on can be a place that houses creatives on art residencies.
Having it as short-term fixed rental was not something she'd planned on.
Offering the three-bedroom, "Artists House with Pizza Oven, Hot Tub and River" Airbnb as a rental is less profitable - she's looking at a potential weekly loss of $1,549 - but money has never been a motivator for her.
Instead, she's hoping her retreat will provide a unique space for people to unwind, and open up more people to art in the process - allowing creativity to be more accessible and less "wanky".
She's had great Airbnb guests stay this year and has a 5-star rating on the visitor accommodation platform.
"I've had a couple of spontaneously hosted [guests], where I've gone through and had a glass of wine with them and I really love it. And this American guy just stayed for three nights and he just helped me do some gardening.
"These are experiences as a traveller that are really hard to get – it's really difficult to meet people often. So I want this to be the kind of place that I wanted to find when I was traveling."
She's also here talking to Crux to show that Airbnb owners come in many different shapes and sizes, and she doesn't think they should all be grouped together.
"It (the rental housing shortage) is all blamed on Airbnb, I'm being lumped in with this cliche, but that's not what I've created."
This is something mayor Glyn Lewers spoke about with Crux in November last year, saying there was a sliding scale of Airbnbs owners around the district.
There were the "mum and dad" Airbnb owners, people using visitor accommodation as a means of income in a cost of living crisis, then there's others that have created a "pseudo-hotel" renting out different rooms in an empty house to a variety of guests.
Mr Lewers doesn't agree with pseudo-hotels, but there's currently no easy way to determine the difference.
However, it's been done successfully overseas, and Crux reported on international examples of this last year.
Mr Lewers told Crux Airbnb isn't willing to work exclusively with the Queenstown Lakes District Council to monitor Airbnb hosts, and legislation needs to be passed through by central government.

Mr Lewers told Crux he didn't think this legislation would be pushed through on an election year.
Back in Wānaka, Ms Jones has lived on her property for three years, with a smaller place out the back for herself. She's got some of her own advice to offer.
She personally believes the Queenstown Lakes area should have specialised rental regulations that cater to its unique demographic of residents and workers.
"All the laws need to change around tenancies, we can't treat Wānaka and Queenstown the same as say Christchurch or Gore, because we have seasonal workers."
Ms Jones is renting out the property as a short-term fixed rental for no longer than 90 days because she's concerned about the changes to tenancy laws once it stretches for a longer period.
Ms Jones believes "the moment you go over 90 days, then the tenants have all the rules".
"There's so many things that are really difficult for both tenants and landlords."
The Tenancy Services website says if landlord rents out a property for longer than 90 days on a fixed term lease, they can't end the tenancy early.
"If the fixed-term is for longer than 90 days, the tenancy will automatically become a periodic tenancy when it ends…if the landlord doesn't want it to become a periodic tenancy, they need to give a reason for ending the tenancy and provide notice based on the requirements of that reason."
For most options, 90 days notice must be given, however, it can be shortened 63 days if the landlord needs to come back and live in the house or offer it as accommodation to their employees.
Queenstown renters have been on the receiving end of the latter, as their rental home became a staff house.
These rules came into effect in February 2021, with changes to Residential Tenancies Amendment Act. The tenancies act was introduced by the Labour Government to make renting fairer on tenants.
As a former ski instructor herself, Ms Jones always stayed in worker accommodation overseas provided by ski companies and believes New Zealand should do the same.
Change is starting to happen on this front and last year season Cardrona and Treble Cone ski fields collaborated with Wānaka Backpackers Bothy to provide accommodation for seasonal workers.
Ms Jones also thinks the council makes it too difficult for homeowners to put small units on their properties.
She's thought of putting up more rental units on her acreage property but says "it would take forever" for the council to approve, and there are too many rules.
"I don't know how much it'd cost in resource consents to go and do something like that."
But for now, Ms Jones is doing what she can, offering her art space to ski workers.
She says she's put a lot of effort into creating a beautiful home, and she's proud of it, and there are some nerves offering it as a rental, but she'll make sure to get the right tenants.
"Some lovely creative humans who are here for the winter season, but they're not just, you know, the regular ski bums, you know, people who will really appreciate the house and maybe get something from it and be inspired to tap into their own creativity."
She's advocating for other Airbnb and visitor accommodation providers to consider doing the same, saying it has been easy for her to pivot her rental property.
She's stripped out some of the "precious stuff", including some of her artwork and the "beautiful bed linens".
She echoes the sentiment of Queenstown Housing Initiative founders Hannah Sullivan and Lindsay Waterfield, who organised the housing protest in Queenstown.
"Something has to change...otherwise we're not going to have be people be able to come and afford to live here and work here and make our coffees and foods."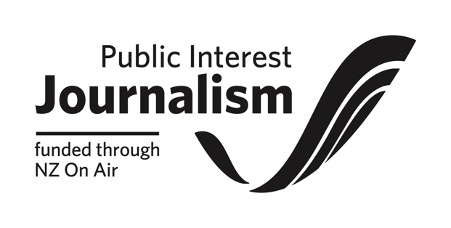 ---