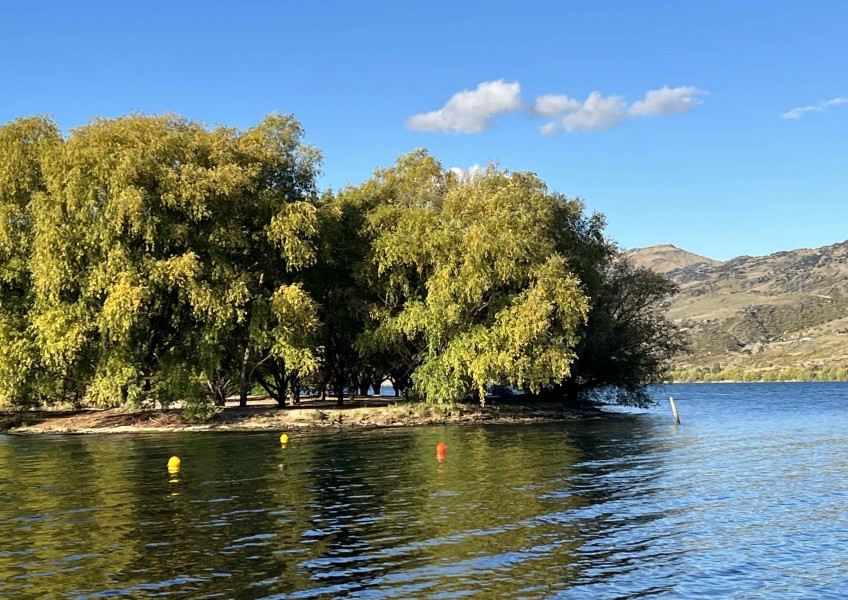 Houseboat owner launches battle over lake ban
---
The owner of a DIY houseboat is fighting a decision that says he's not allowed a mooring on Lake Dunstan because it's for his own use.
Ian Horsham was told last month by Toitū Te Whenua Land Information New Zealand (LINZ), acting as agents for the Crown-owned land, that his application for a mooring licence had been declined.
Mr Horsham needs go-ahead from LINZ to place moorings on the lakebed at his preferred location offshore from the NZ Caravan Association parking spot between Lowburn and Pisa Moorings.
According to LINZ, Mr Horsham's request had been turned down because his proposed mooring would be for private, exclusive use.
"LINZ's approach currently is that any moorings have been granted on a commercial basis or for public recreation," the notifying letter says.
LINZ has given thumbs up to moorings related to the Kiwi Waterpark and the Central Otago District Council-owned swimming pontoons.
Mr Horsham disagrees with LINZ's stand that prioritises business owners over private recreational users of the lake, saying it's "a load of rubbish".
Up and down the country, Kiwis anchor boats in bays in lakes and other waterways for ease of private use for fishing or racing, or whatever else they want to do with them recreationally, he says.
Yesterday, lawyers for Mr Horsham notified LINZ to say their client wants to appeal the decision.
LINZ head of Crown property Sonya Wikitera has confirmed it has received the request.
Crux has asked LINZ questions about its policy direction indicated in its response to Mr Horsham that favours business ventures and public bodies over Joe Bloggs public.
By LINZ's reasoning in its letter to Mr Horsham, an operator of a charter yacht may successfully seek permission for a mooring on Lake Dunstan, while a yacht owned and used by a private local family may not qualify, which hints at a commercialisation of the lake.
Crux has asked how this policy direction had been decided, and whether there had been public consultation to reach it.
Is the policy clearly documented to advise potential applicants for moorings on their chances of success?
Here's the response from Ms Wikitera:
"Anyone is able to make a mooring licence application to LINZ.
"We consider all applications on a case-by-case basis.
"One factor we consider is whether it is in the public interest to grant the application.
"As a result, applications granted to date have largely been for commercial ventures or public recreational purposes."
Mr Horsham's application was declined because "it is not in the public interest to allow exclusive use of part of Lake Dunstan by an individual for residential purposes," she says.
It's been choppy waters for Mr Horsham as he's sought to navigate his way through necessary consents and licences to get go-ahead to launch his 86-square-metre floating home, which he's literally built in his own backyard with some engineering know-how and resourcefulness.
Mr Horsham says it feels like the authorities in charge are constantly "changing the goalposts" regarding what regulatory boxes he needs to tick for his project.
Earlier this year, an 11th hour injunction by the Central Otago District Council sunk Mr Horsham's plan to launch his houseboat at Lowburn, despite the council having provided a resource consent to Mr Horsham for a vessel mooring on the lake last year.
Main image: Mr Horsham's moorings at Lowburn, where he had planned to float his DIY houseboat earlier this year.
Read more of Crux's ongoing coverage of Mr Horsham's battle: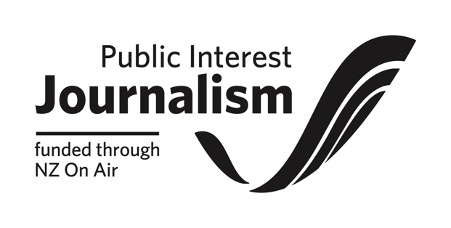 ---