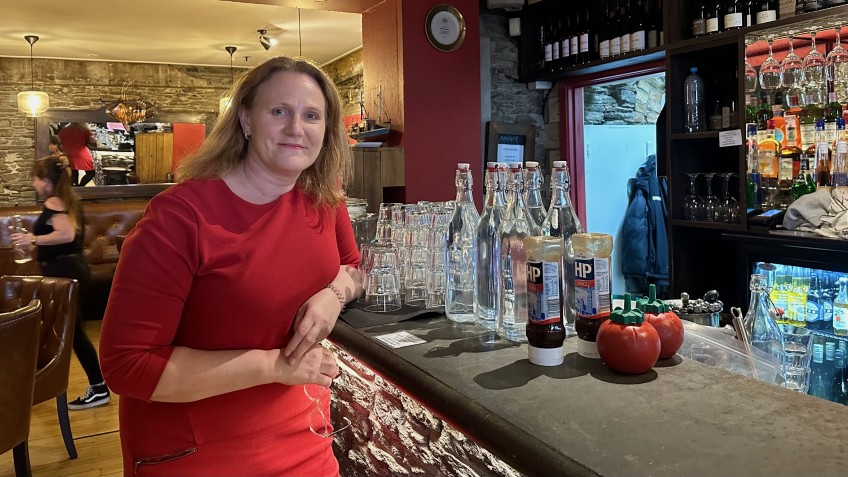 Queenstown businesses buying private filters as water crisis continues
---
Businesses big and small are purchasing filtration systems as a boil water alert continues for Queenstown in response to an outbreak of cryptosporidium infections.
Opening today for the first time since the Queenstown Lakes District Council issued its boil water notice 11 days ago (on September 18) is Vesta Design Boutique's coffee cart after an $800 filter was installed yesterday.
Sales in the shop have been down over the past week with the cart closed, boutique owner Tracie McVicar says.
Having the coffee cart running outside helps draw customers into the boutique, Ms McVicar says.
Ms McVicar says she chose to install the filter rather than continue to wait for updates on the boil water situation, saying a filter was the "most affordable" option.
"It would've been really nice if small businesses got support from the government."
Ms McVicar sent recommendations provided by the council to plumbing company Foleys, who picked out the system that would be best.
The Captain's Restaurant and its upstairs bar, The Crew Room, made the call to have a UV filtration system fitted out for the whole building in response to safety concerns from the cryptosporidium outbreak. The water it uses for hand washing, the ice maker and the coffee machine, among other things, is now filtered onsite.
Owner Jenny Goulding says the water boil notice had been "very stressful" for staff, forcing them to be mindful all the time of not using tap water, and conserving what they did use, creating "tension".
The water upgrades had "come at a cost", but Mrs Goulding says it was one she was happy to pay to look after her staff.
Installation started on Friday and was ready by Monday.
She had a "good lead" on what system would be best, seeking advice from operators in Waiheke Island who'd gone through the same process when the area had its own boil water notice.
And even though the new filter has returned some normality to the Captains and Crew Room, Mrs Goulding has observed fewer people coming through the doors.
"I'm happy now, but how many tourists are going to cancel their plans because of this?," Mrs Goulding wonders.
She thinks there were a lot of "mixed messages" from the council during the first few days of the alert, and the council's public health information on coffee machine usage was sent to her personal manager's address, rather than the business operational email address, meaning notifications were received late.
Last week, Queenstown Chamber of Commerce chief executive Sharon Fifield voiced a similar frustration to Crux around the initial notice which went out at 6.30pm on Monday, September 18.
Some businesses operating on a Monday evening were unaware of the boil water notice until it was reported by media the following morning, Ms Fifield says.
"There is the question around what kind of alert system would have been more efficient."
The chamber this week organised an information sessions for businesses keen to take matters into their own hands, and install filtration systems, so they could sidestep the official boil water notice.
The council has been unable to provide any update on how long it will be before it can guarantee safe water straight from the tap, and Ms Fifield says that uncertainty is difficult in business.
Noel Roberts, of industry body Water New Zealand, who spoke at the chamber's information session for businesses this week, says while "there's no cookie cutter fix" when it comes to water treatments, generally a UV treatment combined with a filter is required.
How much a system may cost will depend on how much water capacity is needed for a business to operate - a coffee shop will be able to make do with a cheaper set-up than a hotel with hundreds of rooms - and Mr Roberts says the price tag could range from a couple of thousand of dollars to tens of thousands of dollars.
He warns that any water filter is not a "set and forget" piece of kit, and ongoing maintenance is required, especially of filters, which can become "a bug farm".
A third CBD business visited by Crux today had also installed a filter since the notice, but staff had been instructed by the owner not to speak with the media.
Over at Caribe Latin Kitchen, chef Carol Guajardo provided an update on how they're managing the water-use restrictions, having first spoken to Crux the morning after the boil water alert was issued.
Ms Guajardo says the business is still boiling water, often more than ten litres a day, and waiting for it to cool again to use, and despite taking some extra time, the business was adjusting.
She was unaware of the two water tankers the council had set up on Athol Street to help CBD businesses get access to clean water.
In total, the QLDC has spent $52,000 on two weeks' worth of water tankers, including another two installed at the Queenstown Event Centre.
The notification about the ratepayer-funded water tankers was not released to the public, but instead through Destination Queenstown's business email list.
There are approximately 1,000 Queenstown Lakes hospitality and tourism businesses on this list.
Small business owner Zoe Phillips, who runs Habebes food truck in town, says the boil water notice has been a "pain in the ass".
The food truck logistics are tricky, with Ms Phillips arriving every morning earlier than usual, and waiting for water to boil and cool before she washes her hands to begin food prep.
Unclean dishes tend to sit in the sink for a little longer, due to having to follow the same process of boiling enough sink water and waiting for it to cool down so as "not to burn my hands", Ms Phillips says.
Having heard murmurings that the town's water supply might be contaminated, Ms Phillips had been drinking boiling water a week before the council officially put out the notice.
Main image: Jenny Goulding can freely hand out water to customers at Captains Restaurant with the new UV filtration system.
Read more: Ten more weeks of boil water notice possible as QLDC announces interim water fix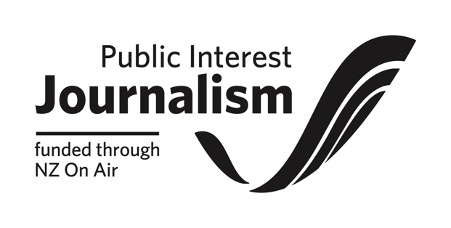 ---