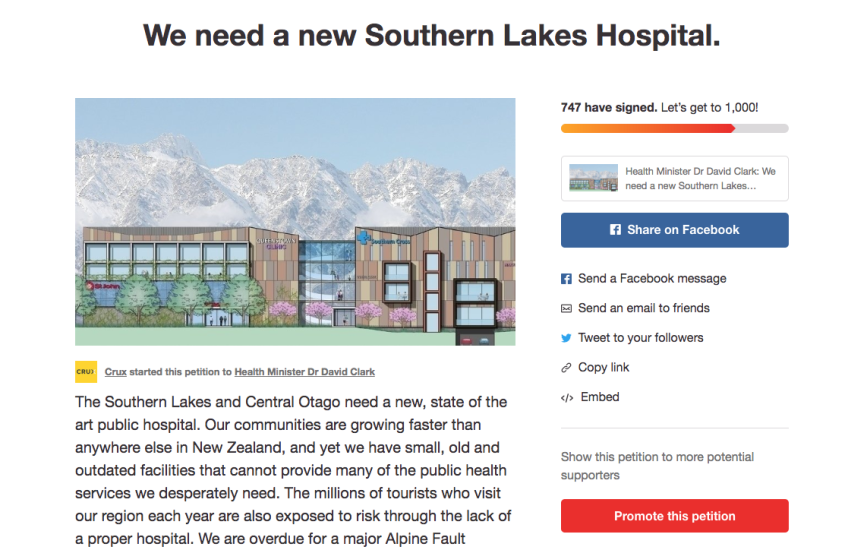 Crux hospital petition comments are heartbreaking
---
Since publishing our story yesterday on the need for a new hospital for the Southern Lakes, hundreds of locals have posted their personal and compelling stories of why a new hospital is urgently required.
Their words are far more effective than any journalist, health expert, property developer, doctor or politician could ever write. We publish a few of them here, unedited, including the full names of the people who have posted them. You can read all the other comments, and sign the petition, here.
Read hundreds of other comments like these, and sign our petition here if you agree with the need for a new local hopsital.


---