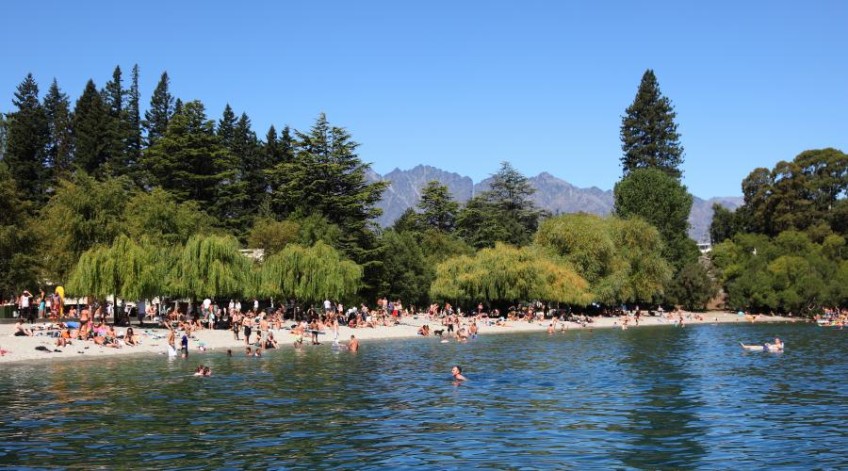 Horn Creek's dirty water revealed by ORC's data mapping tool
---
A Queenstown property had been potentially leaking sewage into Horn Creek for a year before the pollution was picked up last month.
The information has been revealed as Crux went online for a play with a new Otago Regional Council tool providing public access to water quality data.
Honing in on Horn Creek where it enters Lake Whakatipu at Queenstown Bay shows levels of E.coli that would make the spot unsafe for swimming.
The council's compliance manager Tami Sargeant says a plumbing error at a private property up creek may go some way to explaining the elevated E.coli results.
She says in January the ORC's pollution hotline was notified of a waste water to stormwater cross connection - put simply, a property's waste water, rather than its stormwater, was being piped into Horn Creek.
"Once identified, the cross connection was rectified immediately, and ORC issued an infringement notice to the plumber."
Horn Creek flows down into Queenstown Bay, near a popular swimming pontoon.
The ORC's Simon Wilson, who's in charge of data and systems, says the council's water quality monitoring falls broadly into two categories: monitoring to check somewhere is safe for swimming, and monitoring to track long-term environmental trends at a location.
The new online tool provides the public with access to that second data set.
So the current red alert for Horn Creek seen when using the mapping tool doesn't mean the spot's a no-go for swimmers right now.
There's a time lag between testing and data being added to the new mapping tool due to internal processes.
When it comes to Horn Creek, the latest reading available through the new portal is actually from November last year, Mr Wilson says.
Mrs Sargeant says the plumbing error picked up in January related to a property that had been built a year earlier.
"Therefore the wastewater cross connection may have contributed to the elevated E.coli results in Horn Creek in November 2022."
Meanwhile, the ORC's science boss Tom Dyer says the council's only been monitoring Horn Creek since July 2018.
It's a short-time frame in science terms, and it makes it hard to draw trends.
He does know people should consider staying out of the water there after rain.
"Horn Creek regularly returns results within the safe swimming range, but as is normal for an urban stream an E.coli reading above the safe swimming concentration is not unusual especially after rain."
Horn Creek runs through areas of varied land use – commercial, industrial and residential among them.
Mrs Sargeant says the council wants to hear from anyone who suspects a pollutant may have entered the waterway.
Keen to check the water's clean at your favourite swim spot?
The ORC tests the water at popular swimming locations weekly during summer.
This information is best accessed here https://www.lawa.org.nz/explore-data/swimming/
So what can you use the ORC's new environmental data portal for?
The new portal will collate data from more than 250 water monitoring sites around Otago and replaces the existing flood and low flow warning sites currently available on the ORC's website, the council said in a statement last week launching the tool.
It will provide access for the public to a much greater range of information related to water quantity and quality – E.Coli levels included.
The link to the new portal can be found here: https://envdata.orc.govt.nz , and there's free webinars planned to provide a how-to guide. Staff will also be available at the Wānaka A&P show for demonstrations of its use.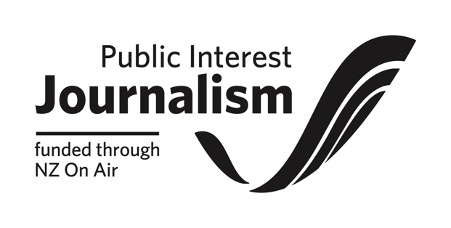 ---