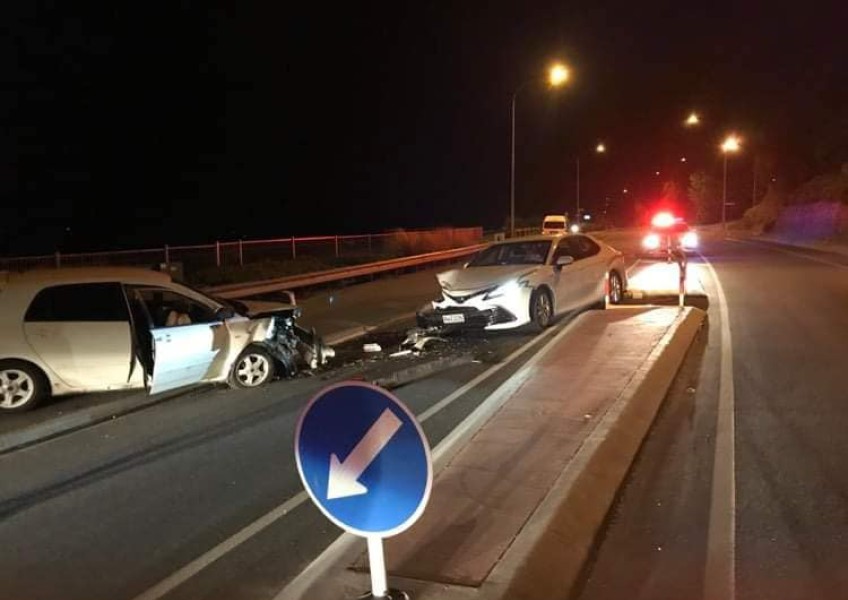 'He's trying to run away': Queenstown accident victim
---
Sara Duan, the victim whose back was broken in a head-on collision on Frankton Rad, returned to work on Sunday for the first time since the January 27th crash; as today in court the driver's Queensotwn lawyers were still fighting to keep his name out of public view.
Although Ms Duan told Crux today the pain in her back "is not as massive as it was before", at the earliest it will be late June or early July before she'll be able get back to her former full-time hours on the job as a local chef.
While the incident has impacted her life significantly, in the interim, the overseas driver keeps pushing to have permanent name suppression granted in the Queenstown District Court.
"Every day, I cannot sleep properly because of this case, but he's still fighting his wrong behavior, which I don't understand. I feel like it's unfair for me.
"What I understand is he keeps asking for name suppression, like for his name and reputation, and he doesn't want his offences open to the public. It's the main thing that the court is doing right now – but what about the actual accident?"
The fact that today District Court judge Geoff Rae, stated that there are not sufficient grounds for name suppression is "really great progress", Ms Duan says.
However, the driver has appealed the district court's decision, and it will now go to the High Court.
"He made a big, big accident and, then, just ran away and doesn't want to take responsibility."
Ms Duan wonders why the driver didn't reach out and apologise until recently. On Sunday, she received an apology letter through Queenstown Police dated April 18. She says it was filled with explanations – and disputed some of the previously published details.
"I was expecting to receive an apology from the offender (about the incident), which caused huge mental and physical harm for me. I felt like the letter was sent for the judge, or the court, mainly for explaining his behaviour.
"Some of the information in the letter was wrong…he says that I told him I had a headache, but actually I was shaking so much from the crash, I could not talk and there was blood in my mouth…How could I have told him I had a headache?"
However, she's heard from Queenstown Police they may seek a restorative justice meeting between her and the defendant, and she's keen to hear what he has to say. The driver would have to fly back to New Zealand to take part in such a session that would be linked to a face to face apology and financial compensation for Ms Duan's injuries and financial losses.
Ms Duan was told by Queenstown Police on Wednesday, February 1 that the defendant had left the country the same day as the accident.
However, new information from the defendant has emerged which reveals the doctor left Queenstown the same day as the accident and was stranded in Auckland for two days due to flooding at Auckland Airport. It is understood that the driver returned the rental car keys to the rental cr desk in Auckland without disclosing either the accident (that wrote off the rental car) or Ms Duan's injuries.
However, Ms Duan wonders why he didn't update the police about his whereabouts, or check in about how she was doing, whilst he was waiting at Auckland Airport.
"At least (he could have) talked with the police, or maybe talked to the hospital, and ask 'how's that girl doing?'…but he just didn't care."
However, despite feeling like the defendant didn't care, Ms Duan says there was huge support from Queenstown locals, and organisations like the Citizens Advice Burea.
"I received a lot of support from the community."
Whilst taking a taxi to the hospital for a recent medical checkup, the taxi driver knew who she was after she talked about her spinal fracture in a car accident and asked how she was going.
Ms Duan also wondered why the defendant was fighting to keep name suppression when there were already media stories in the United States.
When she was interviewed by a US reporter about the accident for a story in a large regional newspaper he wasn't concerned at all about naming the defendant in his story.
He told her New Zealand name suppression didn't apply to him and these articles are still online.
Read Crux managing editor Peter Newport's report of today's action in court here.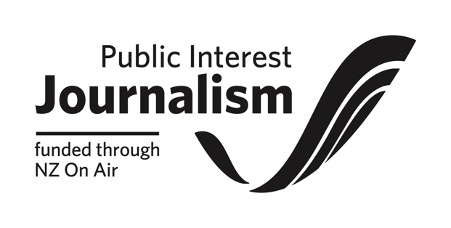 ---