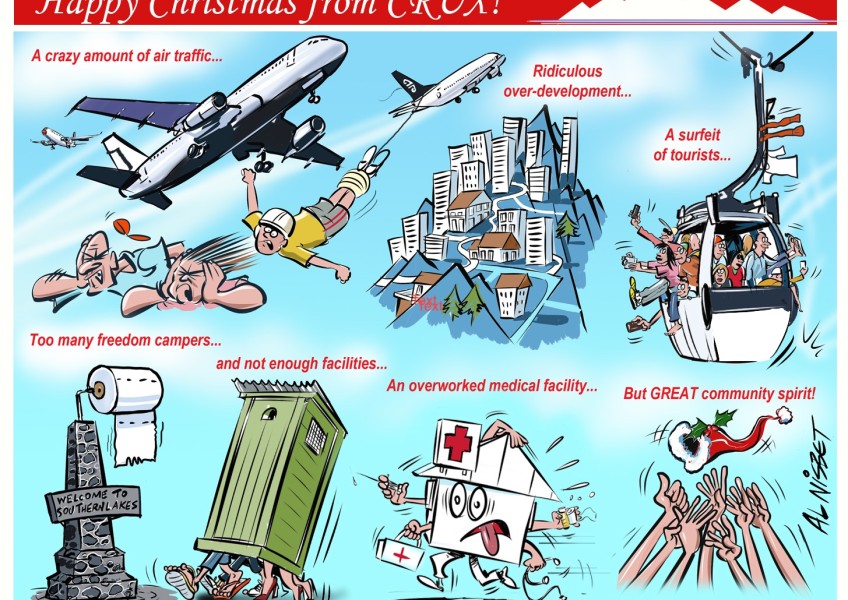 Happy Xmas from Crux!
Dec 19, 2018
---
Thanks to everyone who has been a Crux reader from our launch in May this year.
We've achieved over 300,000 page views with 72,000 unique users. Many of our readers are outside the Southern Lakes district and 20% are even outside New Zealand!
We've got some great plans for 2019, including the continuation of our ground breaking Living in La La Land video series.
We'll have one or two more stories this week, but from December 22 we'll be taking our holiday break through to mid-January.
Thanks again to everyone for your support. Have a great Christmas and stay safe over the holiday period.


---