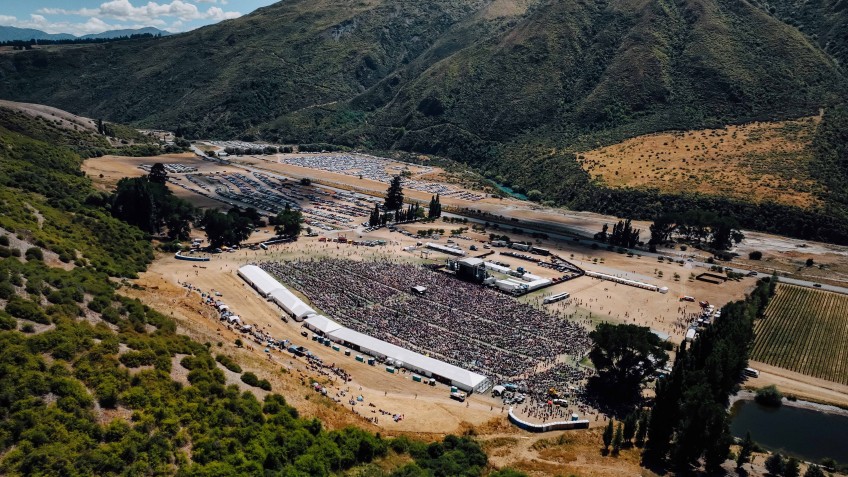 Gibbston concert a success in perfect conditions
Feb 11, 2023
---
From Greenstone Entertainment.
Following last weekend's sold-out Taupo Summer Concert, the 2023 Summer Concert Tour has wrapped up with another warm summers day at Queenstown's Gibbston Valley Winery Summer Concert.
Cementing its tradition of giving local artists the opportunity to perform in front of a large crowd, Wanaka's powder chutes provided a great warm up to THE ANGELS, STONE TEMPLE PILOTS, PAT BENATAR & NEIL GIRALDO and ZZ TOP.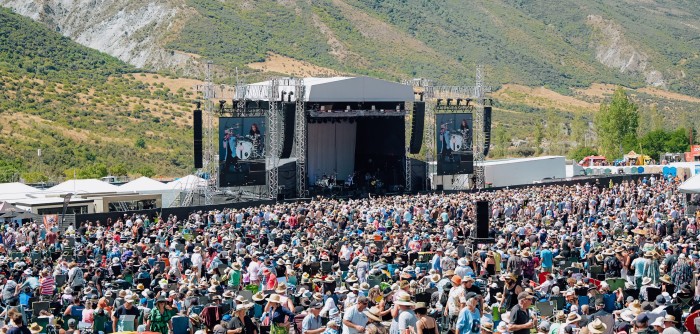 THE ANGELS again kicked off the line-up of international acts, with an energetic performance, showing that with nearly 50 years of history, John and Rick Brewster along with front man Dave Gleeson still have what it takes to nail their iconic rock hits including Am I Ever Gonna See You Face Again, Take A Long Line and No Secrets.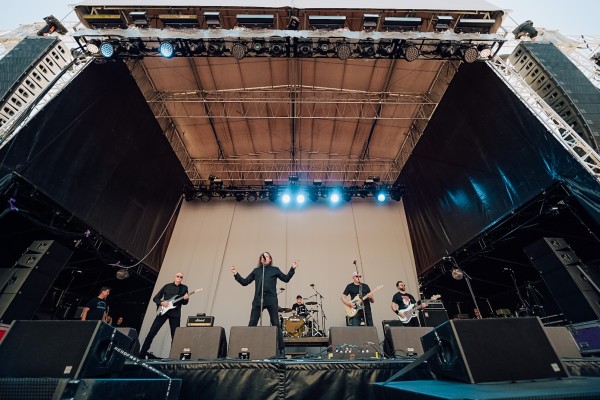 STONE TEMPLE PILOTS were next up with their strong set of music from the 90's and early 2000's with lead singer Jeff Gutt, along with band members Robert and Dean DeLeo (guitar and bass) and drummer Eric Kretz, delivering hits like Interstate Love Song, Plush and Vaseline with a sharp and polished performance on stage.
PAT BENATAR & NEIL GIRALDO gave concert goers yet another reason to leave the day on a high with Neil's incredible prowess on the guitar (and grand piano) and Pat's powerful voice hitting all the right notes with a massive collection of crowd pleasers like Heartbreaker, Love Is a Battlefield , We Belong and We Live For Love to name just a few.
Finishing off the 2023 Summer Concert Tour, ZZ TOP's Billy Gibbons, Elwood Francis and Frank Beard needed no introduction. With the instantly recognisable beards, black leather jackets, shades and guitars, they smashed out Sharp Dressed Man, Gimme All Your Lovin', Legs , La Grange in style.
Amanda Calvert, CEO of Greenstone Entertainment says of the tour, "While we were unable to hold our planned Whitianga Summer Concert, we've had a wonderful time being able to deliver our shows in both Taupo and Queenstown, and to have seen all the amazing feedback from concert goers over the last two weekends. A huge thanks goes out to all our fans, supporters, suppliers, and of course the incredible line up of artists who have journeyed to New Zealand to make our summer just that much better. We're already working on our 2024 Summer Concert Tour and look forward to bringing everyone more news on it across the coming months".


---