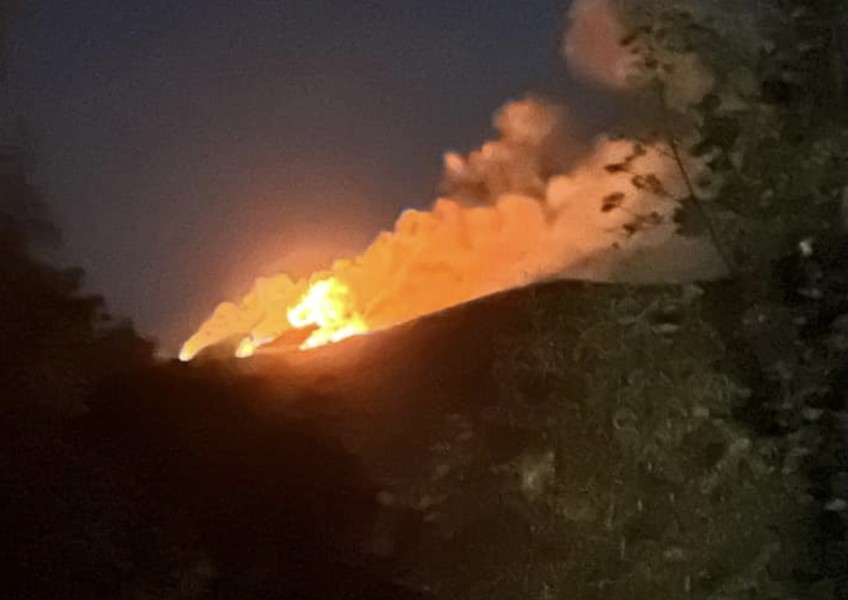 FENZ Dalefield fireworks answers still missing in action
---
The Fire and Emergency New Zealand approved Dalefield fireworks display that ended in a three hour battle by firefighters to control a subsequent blaze is still the subject of an internal investigation that nobody at FENZ appears to know anything about.
Crux has asked FENZ on a number of occasions for a copy of the investigation report that was carried out in the morning of January 1, as smoke still rose from the property of Empire State owner and multi-billionaire Tony Malkin. Mr Malkin went ahead with the New Years Eve private fireworks display in spite of widespread concerns about animal welfare and the fire risk.
Police had to evacuate nearby properties as a result of the fire and Mr Malkin went to ground before eventually issuing an apology to his neighbours some weeks later.
Crux has asked FENZ not only what their report says but if Mr Malkin has made any contribution to the cost of fighting the blaze that his fireworks display caused.
FENZ approved the Worksafe application for the display in spite of dry conditions and the animal welfare concerns of neighbours.
Crux was initially told an Official Information Act request would be required for access to the FENZ investigation. FENZ now say they will release the report to media who ask for it but they won't say why the investigation is taking so long beyond their "processes". We were told today "there was no timeline" for the report to be released and to "keep checking".
In addition, FENZ is now attempting to classify Crux questions about Mr Malkin meeting firefighting costs, and why the investigation report is not complete or public, as an Official Information Act request that could take up to 20 days (or longer if FENZ requests an extension).
Crux has opposed this move saying it is in the public interest to know why FENZ approved the display that ultimately caused a blaze that they had to fight for three hours using local fire brigade volunteers on New Years Eve.
Crux coverage of the incident has been picked up by overseas media including The Guardian in London and the New York Post.


---