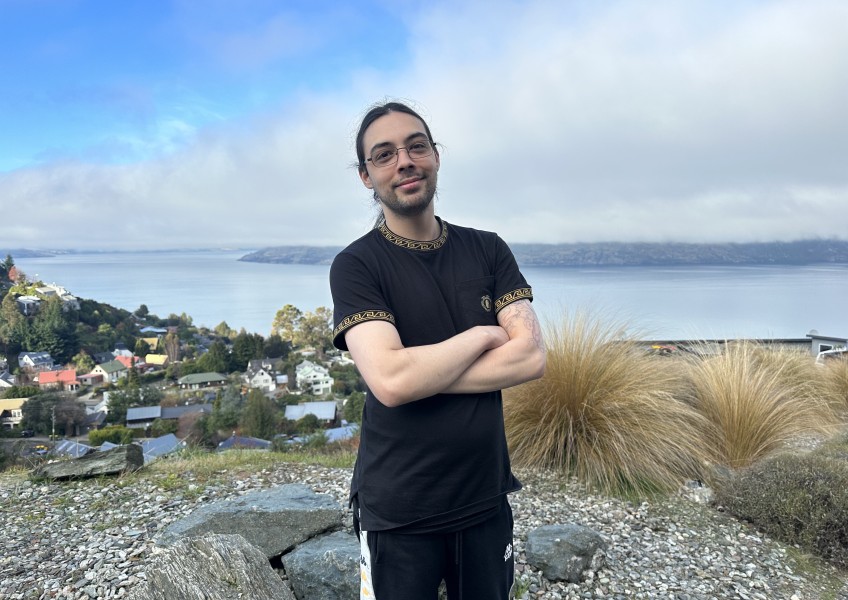 Ex-slumlord tenant speaks up about 'rat's nest' exploitation
---
It's been tough to get current tenants at Queenstown's $7,500-a-week overcrowded, substandard rental to go "on the record" - they've got too much to lose and landlord James Truong has been putting on the pressure. But Crux reporter Lauren Pattemore has met with a former tenant who has nothing to lose, is willing to give his name and speak of his time living at the problem property.
Nathaniel Kahukura lived at the central Queenstown rental property of James Truong for six weeks, describing it as a "very upsetting, very stressful" experience - a place he stayed at only out of desperation to put a roof over his head.
He knows the five tenants from Bali who were evicted without notice on Thursday - they're former flatmates, and also his co-workers.
They're lovely people, he says. They've been put up by their employer in the hotel they work at for now, but are searching for long-term accommodation.
"I feel bad for all the workers who have come from overseas and this is their first impression of New Zealand," Mr Kahukura says.
Mr Kahukura moved into the property on March 18, and was out of it by the start of May. His room was listed as a 'couple's room', so it cost $490 a week, but he says the facilities didn't match the price.
Due to the number of people living in the house and there only being two showers, he once waited more than four hours to use the bathroom.
His bedroom shared a wall with the kitchen, and there was a large gap between the door and the floor meaning he heard every sound and every smell that came from the kitchen.
The latch didn't work properly – causing more problems.
"Any motion or breeze would make the door slide open, and many times in the night I'd wake up to find the doors open. I'd think, 'Did someone come in?'. I'd come home and the door's open and think did 'someone come in my room?'."
He asked Mr Truong, as the landlord, to fix it multiple times.
During his six weeks there, more tenants kept moving in, and living with this many people was a cause of anxiety.
The hefty rent meant it was a "struggle to survive", he says.
"I would pay my rent, I would buy my food for the week and that's it."
He says there was no opportunity to save, making him feel very powerless.
"I was quite depressed and stressed, thinking like, 'I need to save up to leave here.' But at the end of the week, I'm out of money."
He says the house experienced power outages once a day, with the longest duration being half an hour.
Current tenants have more recently told Crux there was a power outage for more than nine hours overnight.
The 28-year-old was born and bred in Christchurch, and moved down to Queenstown in June 2022. In February, he was given a month's notice to vacate his then home, because the owners were renovating the property.
Mr Kahukura was living with mate Andika Cahya, who'd moved over from Indonesia and he'd met through work.
Securing another rental in Queenstown was difficult for them, and it took until the second-to-last day of their lease.
"We were applying for houses, going to interviews, going to viewings, and it was just so horrible…every day we're working and as soon as we get home from work, we're straight on the computer.
"We actually had to use our lunch breaks to walk down quickly to houses and do viewings."
Someone told them about Mr Truong's place, and they messaged him, agreeing to meet with one day left at their current rental. Mr Kahukura says he moved in under a "verbal agreement".
"The first impression (of Mr Truong), he seemed very nice, very friendly, very professional. But when we got to this house, we were like, 'Oh, my God, this place is a rat's nest'.
"I will advise that we knew what we were walking into. We knew it was overpriced, but it was this or be homeless."
After one month of spending all their spare time looking for accommodation, Mr Kuhakura says he says he was "just tired of searching".
He was under the impression that Mr Truong lived at the property - it's what Mr Truong told him - and his car was always parked in the driveway, and he was always at the property.
He says Mr Truong had a culture of blame in the house, and pitted tenants against each other.
"He'd say things like, 'I know this wouldn't be you, it must be them'."
He says Mr Truong would often blame the garage tenants for issues they didn't cause, and once Mr Kahukura heard him talking "disparagingly" about him.
He also heard Mr Truong talking poorly about his friend Mr Cahya after he rejected a job offer to work at Noodle King (another business previously linked to Mr Truong.)
Since Mr Kahukura's former rental was furnished with a lot of his own belongings, he had offered to bring them into the new rental for everyone to use.
One of these items was a dryer, but Mr Truong had told him not to bring it, even though many of the tenants had been specifically asking Mr Truong for one.
The house didn't have proper clothes drying facilities, with only a clothesline out the back of the property, and it was placed in the shadow of the house.
Mr Kahukura believes that Mr Truong rejected the offer of the dryer to save on power.
Luckily, he was able to "escape" the property in May, six weeks after moving in, because his workplace secured a lease, and he was able to live in staff accommodation.
But there was also some trouble when it came to him leaving, with Mr Truong originally refusing to give the bond bank, then telling him he'd have to wait until someone else moved in before he could get his bond back.
"I know that's illegal."
When it came to his friend Mr Cahya, Mr Truong told him to fill the room himself, or he couldn't get the bond back.
"I feel like for me he was softer because he knows I'm a Kiwi and he knows I'm more clued up with my tenancy rights.
"But for the others, he had no shame, like blatantly lying to them and pressuring them to do things against the tenancy, because he understood that they didn't know their rights and he could exploit that."
He says the eviction of the five garage tenants is an example of this.
"He was aware he could exploit them."
Mr Kahukura told Crux he previously wanted to report the property to tenancy services but feared losing his only form of accommodation.
After moving out, he knew the guys in the garage and didn't want them to be without housing.
After reading the coverage this week by Crux, and knowing the garage tenants himself, he contacted Crux last night, willing to speak out.
"For me to come forward, it sort of lets people see someone who's been affected by this. I think it's important to put a light on it.
"I am willing to show my name and face; as I understand the reason why the other tenants kept their identities hidden, I believe it's important to put a face to what's been going on there; it deserves coverage.
"The Queenstown housing situation is very bad, it's quite dire. I can't even imagine how many people are out there struggling."
Mr Kahukura feels that living in Mr Truong's house shouldn't be an accurate representation of New Zealand and Kiwi hospitality, and he's asking for more action.
"The council needs to step up and do more. Tenancy Services need to be more proactive and be looking into cases like this."
The five guys in the garage are now searching for long-term accommodation, hoping to stay in the country for two more years.
The other tenants are at risk of being without accommodation soon.
If you have any accommodation or any leads, please contact [email protected].
Read more: Government and MBIE move to support Queenstown's 'slum' tenants
Queenstown tenants illegally evicted from slumlord's garage
Queenstown tenants living in $7,500-a-week ghetto house tell their story
'Slumlord' denies breaking any law, says tenants are 'family'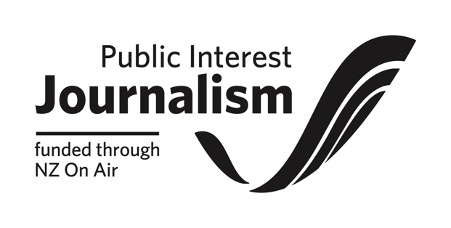 ---