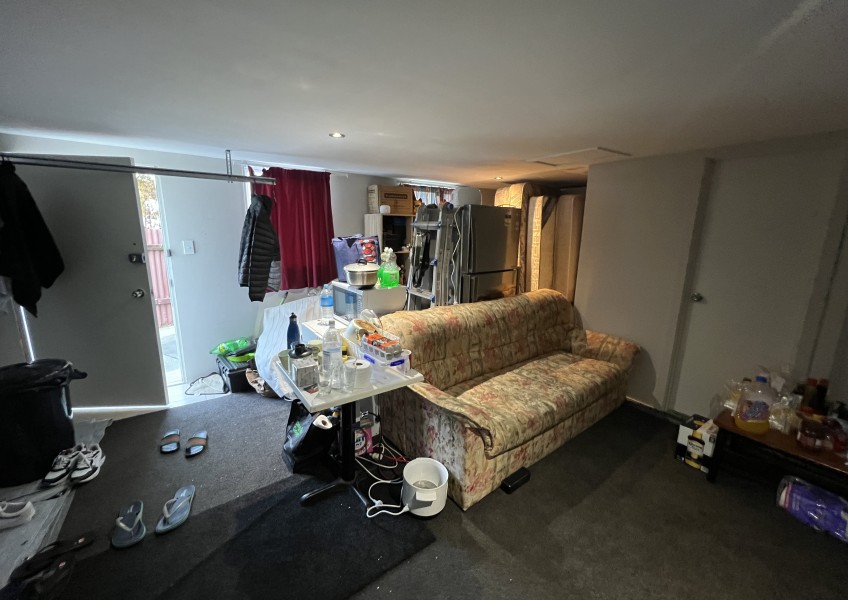 Queenstown tenants living in $7,500 a week ghetto house tell their story
---
Crux reporter Lauren Pattemore, who broke the story of an overcrowded, unsafe rental on Friday, visited the house this morning with managing editor Peter Newport and writes about her first-hand experience speaking with the tenants she met. Crux has decided not to reveal the names of the tenants or the address of the property.
Walking up to the house on a frosty, slippery driveway, we hear loud coughing from the garage. A moment later the man with the cough emerges from the garage, inviting us in.
We can't open the door fully to get into the garage because there's a metal beam going across the wall near the entrance, so we squeeze ourselves in.
The man shows us around the cramped space, where five people live, each paying approximately $250 a week.
I do the math, $250 + $250 + $250 + $250 + $250.
The $1,250-a-week garage has two small cubicles built to one side, one containing a double bed, and the other a bunk and a single bed.
Also inside the garage are a battered couch, an unplugged fridge and microwave, clothes hanging up on beams, and shoes lining up against the door of the garage.
Whilst the tenant is telling us where he's from (Bali) and how long he's been living there (three months), the lights in the garage suddenly go out. We're told this happens all the time. We learn the lights go out when somebody is using the kitchen or turning on a heater.
We follow him outside to reset a circuit breaker in the outdoor switchboard, where we meet some of the other tenants, who have also headed outside into zero-degree temperatures to do the same thing.
One of them is a resident who's living in an outdoor cubicle with his partner – paying $490 a week for the tiny space, which has no bathroom. The room holds a cramped bed and a TV, sitting on top of a dresser.
Heading into the main house, invited by the second tenant, there's a bathroom to the left, and a narrow corridor stretching to either side. There are so many different doors - it's like a rabbit warren, a labyrinth of closed doors. Behind each door we hear the muffled evidence of the occupants – some deciding to stay in their rooms. Many are already at work.
We enter the kitchen first, shaking the hands of two other tenants. There are another two doors behind them, where a further three people live in two bedrooms. The kitchen contains another battered couch – the only seating area – that faces a bank of industrial fridges.
Here I meet another tenant, a woman, who I spend the most time talking to.
She shares a room with a teacher at a Queenstown primary school, and they jointly pay $490 a week for the small space – they hadn't met each other before moving in. Their clothes hang over the single glazed window in an attempt to keep some heat from escaping.
This woman moved to Queenstown in March, and her husband and young daughter are still back home in Abu Dhabi.
She misses her daughter but can't bring her to a place like this. The only evidence we can see of the relationship is a valued ceramic mug - "Love you mummy", it says.
The roommates eat their food off a dresser –the kitchen table gets crowded.
It's been a rocky time in Queenstown. It is different to what she expected and she keeps comparing her life to the one she had back in Abu Dhabi.
"I keep saying to myself, this house is only temporary."
Every day, she applies for other rentals, but she's had no success in the two months since she moved in.
Before the Abu Dhabi mother moved to the house, she couldn't open a bank account as the application form required a permanent address.
And before that, she'd been staying at a hostel in town after moving to New Zealand in March.
The luxury resort she works at initially provided her a hotel bed, but emphasized it was only short term – eight weeks maximum – and she felt a sense of urgency to find her own place.
She works for them full time in the resort's day spa.
She reckons Queenstown employers could be providing some sort of permanent accommodation.
The door to her bedroom didn't originally have a lock and she felt unsafe sleeping in the house, outnumbered by so many male tenants in a house she didn't know.
When expressing her safety concerns, the landlord, James Truong, told her "this is Queenstown" and denied her a door lock.
After she told him another tenant came in drunk, he had one installed.
They've had similar pushback from Mr Truong when expressing concerns about the power outages, and she says the power recently went out for more than nine hours overnight.
Mr Truong's response was to accuse them of leaving the heat pump on with their single glazed windows open, claiming that was causing power cuts.
"Why would we have the windows open – it's freezing," she says, rubbing her upper arms with her hands.
I ask her a few times to come and talk on camera, but she says she's embarrassed of how she lives and doesn't want people to see her face.
"What if my family back home saw this," she says.
There should be images of the landlord uploaded, he should be the one shamed for doing this, she says.
Whilst I'm speaking with this woman, Crux managing editor Peter Newport is on the phone speaking with Mr Truong.
He says he's complied with all council and government requirements – facts that don't appear to be backed up by our research.
In this time, Mr Newport also speaks with another tenant, who comes out of his room, nicely dressed in a business suit, corporate lanyard and ID around his neck.
He directs Mr Newport to his room, which he pays $490 for and calls "disgusting", pointing out a plywood panel that lines one of the walls, covering a damp area.
He was very concerned about it and clearly ashamed.
This tenant said he had been in Queenstown for five years and still wanted to stay but felt that he and others would be forced to leave due to the housing crisis.
When the woman I have been speaking with says she has to get ready to leave, I head into the kitchen and talk to another tenant.
She shows me one of the rooms past the kitchen, where another couple lives, and three shared toilets, two with showers.
One of the first men we spoke to tells us that the landlord called him again and told him that Peter and I have to leave.
He apologises and says he "hates to be the villain" but we should head out. We leave – shocked at what we have seen.
Read more:
'Slumlord' earns $30,000 a month cramming 30 people into Queenstown rental, denies breaking law
Queenstown rental nightmare: house crammed with 30 tenants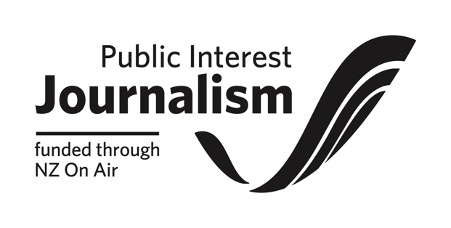 ---