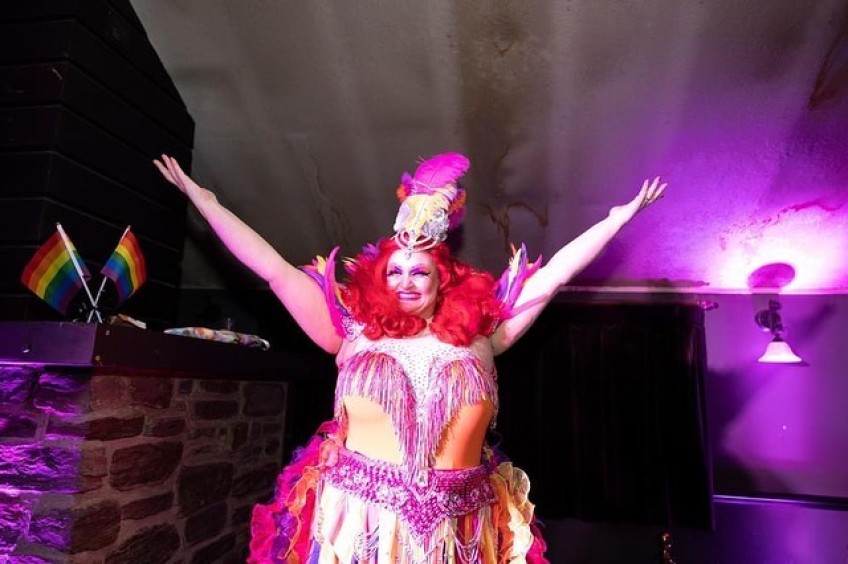 Drag lets dance teacher Theresa Swain live out her pop star dreams
---
Theresa Swain's a dance teacher by day but, when the opportunity arises, she puts on a wig, sparkles, and a colourful costume, and picks out the perfect pop song to perform as Frothy La Frou Frou.
With a usually very small local drag scene, the Winter Pride event, which kicks off today, "really brightens everything up", Ms Swain says, bringing colour and drag to Queenstown.
"It's great to have Pride in this town...I love the atmosphere, I love the people...It's great to have all my (drag) friends in town."
Helping out at the Winter Pride event six years ago and seeing other queens perform, Ms Swain realised she wanted to be up there too.
And so, for the past five years, Frothy La Frou Frou has performed.
"I've always been a performer, and I've delved into drag, but I never knew I was actually allowed to do it – being a female – I didn't think that was something that I was allowed to do.
"And then another queen said, 'why not, do it, give it a go'. And so, the next year I did."
When she's on stage performing in drag, it's an amazing feeling, she says, and Frothy La Frou Frou lets her live out her childhood dreams, and do something she loves.
"When I was kid, I wanted to be a pop star, and now I get to live that pop star fantasy.
"Being a dance teacher, everything is about everybody else, and this is something I can actually do for me. It's wonderful."
Teaching ballet, jazz, contemporary and musical theatre in the community, Ms Swain says that there's been eager inquiries from parents of her dance students about how to see her perform.
Her young students are very accepting.
"It's adults that put gender on the children, but I just look at this new generation coming through and get so excited because everything's going to be in safe hands."
Winter Pride's a great chance to dress up and perform, but it's also important for visibility and acceptance of the queer community too, she says.
In Queenstown, she's only aware of two other queens, Bete Noir/Shaggy La Poof and Phoebe Moore, and there aren't that many venues that cater to a drag show.
Nevertheless, Frothy La Frou Frou still gets out whilst she can, doing private and corporate events, and birthday parties, and she's even gone to Oamaru and Christchurch for gigs.
She recently hosted a drag karaoke at Birdy Bar.
But moving forward, outside of Winter Pride time, she'd love to see more venues in Queenstown and more colour too.
She reckons Queenstown doesn't have enough colour in comparison to brighter cities and towns in New Zealand, and caters too much to the tourists.
"I love going up to Wellington, what's going on the streets there is just incredible."
Ms Swain remembers walking down Cuba Street one time and seeing a woman in a tutu, immediately followed by someone dressed like a ringmaster, and another who wore an outfit resembling pyjamas.
"But nobody was looking at them strangely, they were just getting on with living, and I was like 'this is fantastic'.
"We need that...the people that live here day in and day out, we need a bit of colour in our lives."
Queenstown residents could take inspiration from Frothy La Frou Frou, perhaps.
"When it comes to outfits; anything sparkly, the sparklier the better - I'm known for leaving a trail of glitter everywhere - or some confetti."
And for her wig choice; big and over the top is generally the go. Picking the right song is also an art form, and it's always a tough one.
"I do have a special place for 'Let it Go', which is the first one I ever performed at Winter Pride. That went off; I didn't think a Disney song would go off like that."
This year, Frothy La Frou Frou has her own event, Frothy and Friends, at Yonder on Sunday evening.
Ms Swain says her house is currently covered in costumes and wigs in preparation for the Winter Pride festivities.
Main image (Facebook/Frothy La Frou Frou): Frothy La Frou Frou thinks Queenstown shouldn't save up colourful solely for Winter Pride.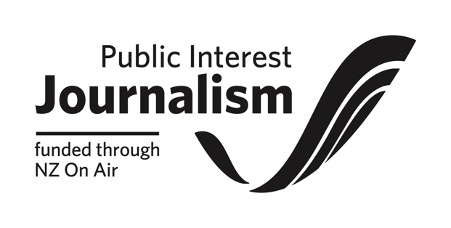 ---