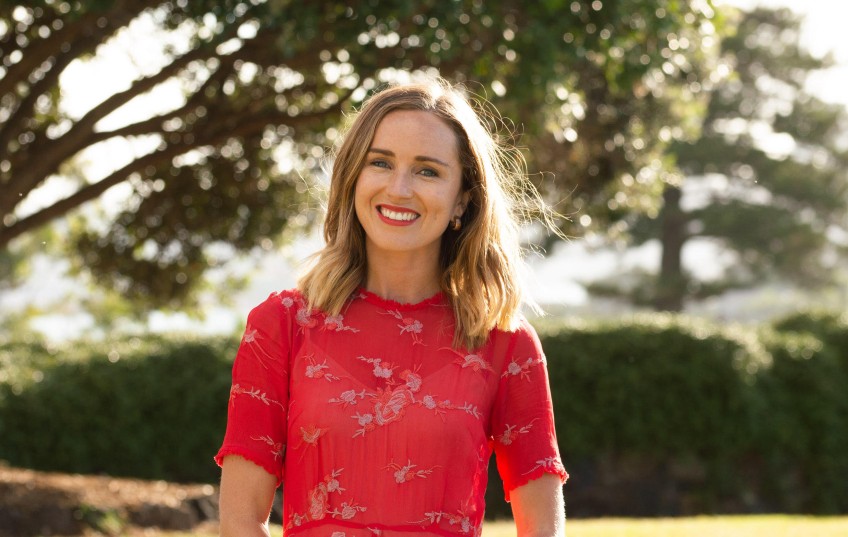 Crux welcomes new journalist Isobel Ewing
Feb 09, 2021
---
Crux is proud to add award-winning reporter Isobel Ewing to our team of journalists. She has a great background both in NZ and overseas and will be based in Wanaka. In addition to her recent work in Europe as a TV reporter Isobel has also been part of Newshub/TV3's parliamentary team - so she's more than ready for the rough and tumble of Southern Lakes council coverage! We've asked Isobel to introduce herself.
My name is Isobel Ewing and it's my pleasure to introduce myself as Crux Media's new full time reporter.
I'm a new arrival to Wanaka as a permanent resident, but I consider the town an old friend having visited almost every year since I was nine to ski at Treble Cone.
Growing up in the Waikato with two mainlander parents, I spent plenty of my childhood in the South Island and was introduced early to the concept of hefting a heavy pack through the backcountry. This upbringing fostered a love of the landscapes the South has to offer and has influenced my work as a journalist, through reporting on climate and sustainability matters.
I consider myself so lucky to be taking up this role, which not only allows me to live in a part of the country where outdoor adventures are readily accessible, but also presents the exciting prospect of being part of a news organisation that's progressive, pioneering and puts public interest journalism at the fore.
I moved back to New Zealand late last year after spending 2020 in Budapest working as a TV correspondent for global broadcasting agency Feature Story News. I arrived in Hungary as COVID-19 began to take hold in China, and a role that was meant to span the Central and Eastern Europe region became dominated by reporting on the virus from within the closed borders. My coverage included a stint at the World Health Organisation in Geneva in February as the global health crisis unfolded, and the numerous - at times shocking - liberties taken by the far-right Hungarian government in the name of fighting the pandemic. A fascinating time for a journo!
Prior to Budapest I spent several months travelling, including a 2400km bike touring trip with my brother along a section of the Silk Road from Uzbekistan to Kyrgyzstan.
Before that, I worked for five years as a reporter and presenter for Newshub. Almost three years of that was in the Parliamentary Press Gallery covering major political events, including John Key's resignation and the rise of Jacinda Ardern. A selection of the work I produced during that time was recognised with a 2018 Voyager Media Award for Environmental and Sustainability Reporter of the Year, including reporting which held politicians and government departments to account over water quality issues and the granting of resource consents for an extractive business in a pristine area of the West Coast.
Creating high quality journalism in the modern world is tough - I've witnessed the pressures while working in both regional and national newsrooms where hard-working journalists are overstretched by a broken business model.
That's why I'm thrilled to be part of Crux's work towards finding a sustainable local news business model - one that will hopefully become a blueprint for the future of regional journalism.

---