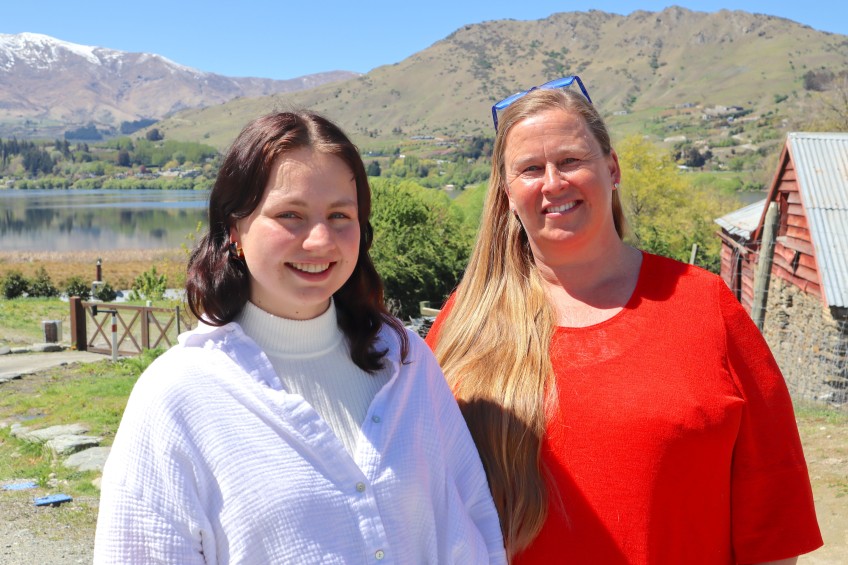 Crux team expands - more strong community news for our audience
---
It's a big day for Crux today as we welcome two new team members - journalist Lauren Pattemore and our new Community Bulletin Editor Nikki McKay.
Local residents will recognise Nikki from her many years with the Wānaka Sun where she built up a formidable following both in print and on social media. In her new role with Crux, Nikki will be curating a new, larger Community Bulletin section that will feature everything you want to know in Queenstown, Cromwell and Wānaka in terms of local events, community news, charities, school news and sport. You can reach Nikki on her new Crux email here.
Also starting today is journalist Lauren Pattemore. Lauren joins Crux from Stuff where she was working after graduating in February from NZ's longest established journalism school at Massey University. Lauren topped her classes there and was the successful applicant for our recently advertised junior reporter role.
Lauren impressed us with her passion for news, her intelligent writing style and a natural ability to connect with people from all walks of life. Lauren will be based in both Queenstown and Wānaka but will be spending a lot of her time in Wānaka and Hawea making sure that Crux coverage stays right up to date with those rapidly expanding communities.
You can contact Lauren here.
Nikki and Lauren join Managing Editor Peter Newport (Queenstown based) and News Editor Kim Bowden (Cromwell based) as well as Crux Sales Director Grant Morgan.
Lauren's role is initially funded by the Public Interest Journalism Fund but her appointment by Crux is permanent and not restricted to the future of the PIJF fund. The new expanded Crux team means we can spend more time out of the office meeting people and making those vital connections that make our local news fresh, fast and strong - the way it should be!
There will be some big changes coming up as to how the Community Bulletin is published, with the current Crux Community Bulletin moving from being a closed Facebook Group to having its own Facebook page. All community media releases for the Bulletin should be sent to this email address, along with photos, text and any other information that you'd like published. It's free and our audience is the largest in the district - so please get in touch!

---