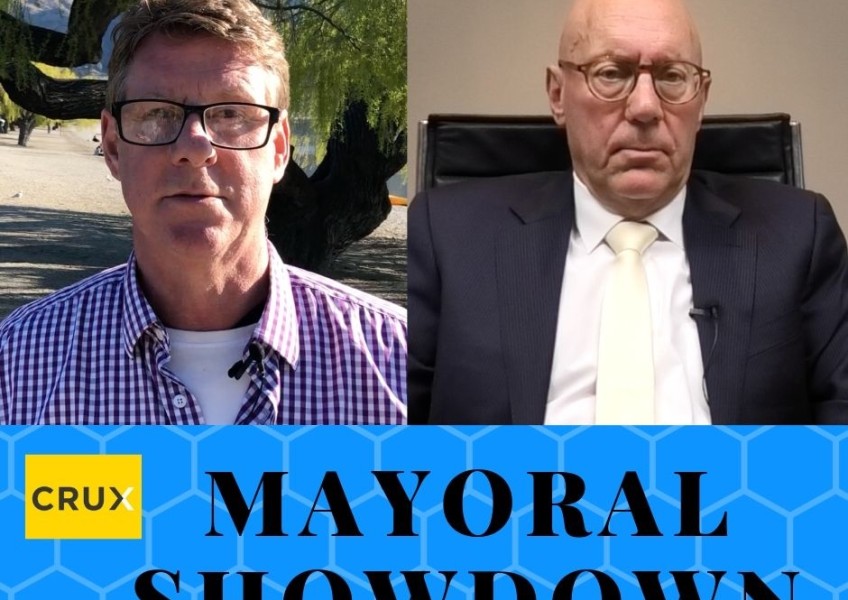 Crux Mayoral Showdown - Who do you Back?
Sep 11, 2019
---
We ask some polite, and some tough, questions of the two main Mayoral candidates in the Queenstown Lakes District. We could not finalise arrangements to speak on video with the third Mayoral candidate Al Angus.
Watch the two interviews and share with us who you think should be our next Mayor. Make your early vote here!
Managing Editor Peter Newport spoke with Mayor Jim Boult on Monday this week at the same time as Wanaka reporter Georgia Merton interviewed rival candidate Nik Kiddle. We asked the same questions in general, but asked specific questions about particular issues that each candidate has been involved with in the run up to this year's elections.
We asked Jim Boult about the Stonewood Homes court case as well as his position as Chairman of a large local tourism operator and we asked Nik Kiddle if he regretted backing a share of GST as an alternative to the local bed tax, as well as whether his lobby group was broadly representative of the district's accommodation sector. And, of course, we talk airport expansion with both Jim and Nik.
Jim Boult.
Nik Kiddle.


---