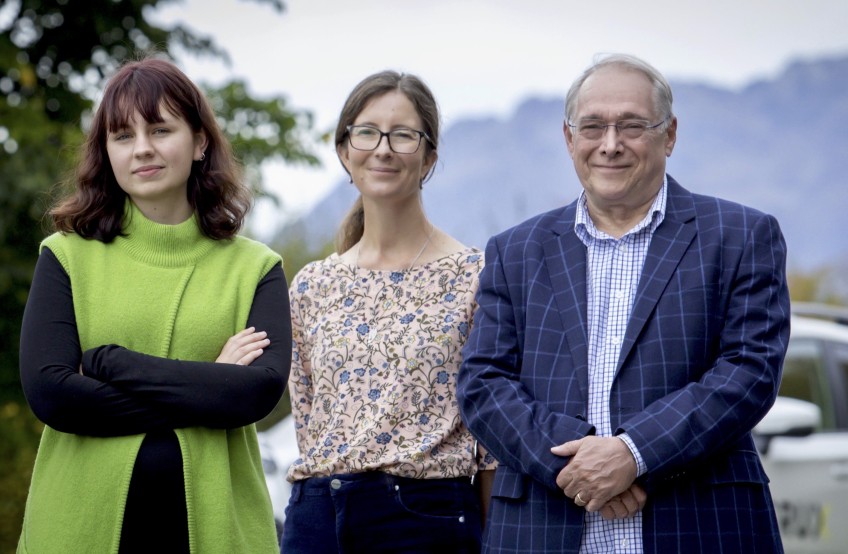 Crux editor: changes, upgrades and a new survey
Aug 29, 2023
---
A Letter from Crux Managing Editor Peter Newport:

It's not often that I am able to write to all of our Crux readers – these are extremely busy and exciting times. Most importantly, thanks for reading Crux.

So – here's some important updates on the growth of Crux and where we are heading in the future. Please take a few moments to read these important notes, and let me know if you have any suggestions for how we could do things better. There's also a short list of possible innovations below that I'd love to get your input on.

Firstly though – I want to tell you about some big changes to the site from 11am tomorrow, Wednesday, August 30.

We are switching the way that we carry advertising on the Crux site to include not only the local ads that we sell direct but also national ads that can bring in some extra revenue to support our journalism. We've tested the new system carefully to make sure the new ads aren't too intrusive, and we've excluded a raft of ad categories, such as online gambling, that don't align well with the Crux community brand. Please be patient with any technical glitches and teething problems as this new system settles in.

To any of you that may be considering advertising with Crux we now have the option to run ads within our stories. This is the ultimate ad location to grab local attention. Contact our sales manager Debbie Knowles to find out more. Don't forget every dollar of ad revenue goes to fund our local journalists – not to any outside shareholders or investors. Crux remains 100 percent locally owned. Check out all of the latest information on Crux advertising here.

Our audience has increased exponentially over the past few months to the point where some of our most important stories are reaching page views of between 5,000 and 15,000 – that's just for one story. Sometimes our daily audience equals the entire print run of weekly community newspapers in Queenstown, Wānaka and Cromwell.
All of this centres on journalism that we know has already changed some aspects of our local life for the better. We stand for fairness, equality and transparency, and we never underestimate how carefully we need to use our influence and ability to reach our local audience.

We don't naturally like having to ask for money and promoting ourselves – but all of this work does come at a cost, and we want to keep Crux free for all readers. If you value our work, please do consider becoming an advertiser or making a donation. Donations can be cancelled at any time and our digital advertising packages are designed to suit any budget level.

We have exciting plans for the future that involve expanding the Crux model into the Regional News Network. You can sign up here for updates on that major project.

Here's some new Crux features we're considering – let us know which of these appeal to you most. We've put these options into a quick online 'New Ideas' survey.
Letters to the Editor
Photo of the Day competition – 2023
Classified ads
Push notifications to keep you updated on breaking Crux news
A Crux app
Reader commentary/opinions
Arts and culture news
Local sport
More frequent newsletters
Job ads
Other ideas (please comment in our survey)
Make your selections and any additional comments online here.

So, please:

Donate
Advertise
Take our 'New Ideas' survey

But most importantly please keep reading and enjoying Crux – for free!

Kind regards

Peter Newport
Managing Editor


---