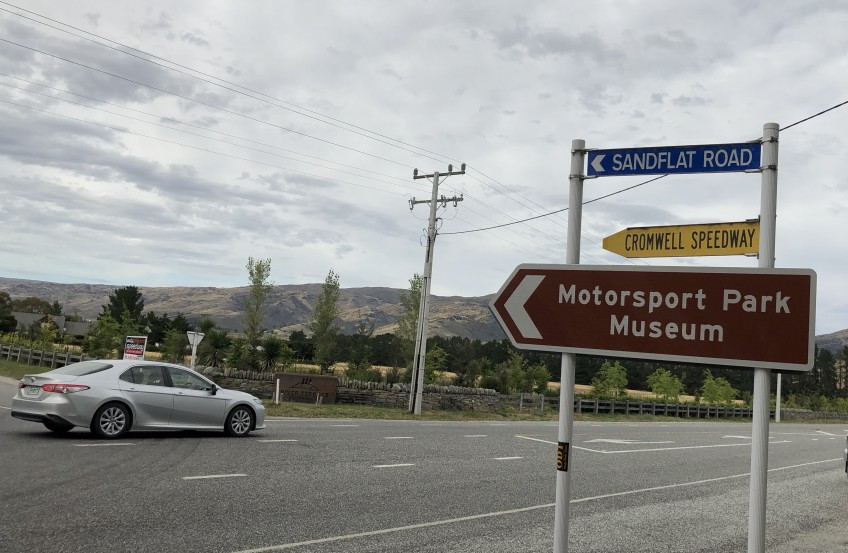 Cromwell's Plan Change 13 'done and dusted'
---
Plan Change 13 is off the table.
The decision to decline the controversial plan change was set to be challenged in the Environment Court by instigator River Terrace Developments, controlled by Chris and Michaela Meehan's Winton Group.
However, the Central Otago District Council (CODC) has confirmed to Crux it today received notification the developer has withdrawn its appeal.
The plan change sought to rezone land opposite Highlands Motorsport Park on Sandflat Road, allowing for an intensive 900-odd lot subdivision effectively doubling the town's population in one hit.
CODC declined Plan Change 13 late last year, after an independent commissioners' hearing in June.
Council chief executive Sanchia Jacobs says the developer may choose to continue with processes to develop the land in other ways, but Plan Change 13 was "done and dusted".
It means council can now focus on continuing with longer-term strategic planning for Cromwell, in line with community feedback received through the town's masterplan process, she says.
"That is a good outcome for Cromwell."
Today CODC has also confirmed River Terrance Developments has settled an outstanding fees payment of more than a quarter-of-a-million dollars.
CODC planning manager David Campbell told Crux that River Terrace Developments has paid $259,651.45 in outstanding fees related to the developer's application for Plan Change 13.
Late last year, CODC withheld the plan change decision after River Terrace formally objected to the fees they were asked to pay for processing the plan change.
CODC has a policy of 100 percent cost recovery for all resource consents and private plan changes, so costs of private development are not borne by ratepayers.
At that time, the council's bill for the developers for the plan change process was approximately $442,000 – a portion was paid, with the remainder held in a lawyer's trust account while the developer sought to nut out exactly how the costs had been incurred.
Mr Campbell has confirmed no interest has been sought, or paid, for the outstanding amount that until recently had been held in trust.
The plan change application attracted 417 submissions, 410 of which opposed it, among them Highlands, the Cromwell speedway, Horticulture New Zealand and various orchardists and viticulturalists, as well as the CODC itself, who opposed the plan change on the basis it would pre-empt the Cromwell masterplan process.
Yesterday, community group Residents for Responsible Development Cromwell (R4RDC) announced it had received $40,000 from the Ministry for the Environment's Legal Assistance Fund to enable it to take part in the appeal process.
Today, group spokesperson Duncan Faulkner says River Terrace's backtrack is a win for community-led development.
R4RDC would have continued to fight the proposed development, he says.
"We weren't going to back down.
"It's a bloody big high-five to all the members of the Cromwell community. It's a great story of the community pushing back…not rolling over to the developer."
Simon Giles, another R4RDC spokesperson, says he's pleased River Terrace Developments has chosen to withdraw its appeal.
"It's a bit of brightness in the current situation going on all over the world."
He thanked the group's supporters.
Crux has approached Winton with questions on the developer's decision to withdraw its appeal and any subsequent plans for the development of the land. Winton has declined to comment.
Main image (credited Kim Bowden): Plan Change 13, which would have given green-light to a large, intensive residential subdivision on Sandflat Road, Cromwell, is 'done and dusted'.


---