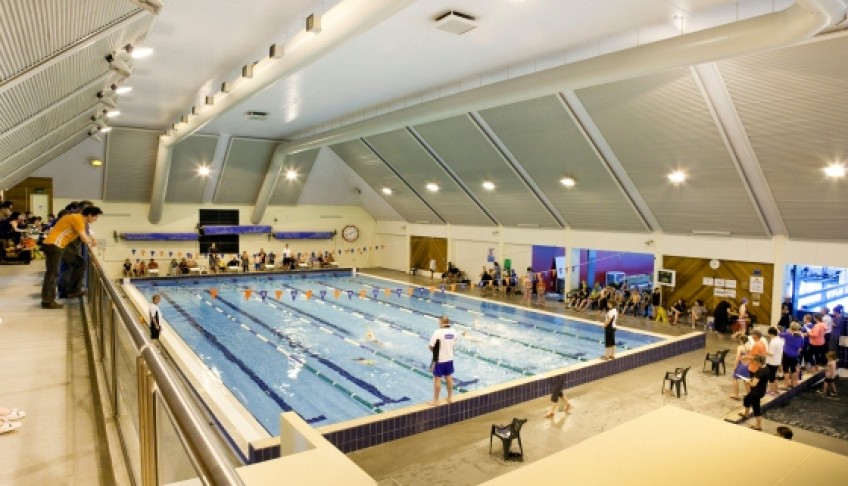 Cromwell pools are too cool despite $900,000 new heater
---
A "unique" new heating set-up for Cromwell's pool is failing to keep water at a comfortable temperature for winter swimmers.
It is the first winter the water-sourced heat pump system has been up and running at the council-owned facility.
When its installation was announced by the Central Otago District last year, it was lauded as being a carbon-footprint-friendly upgrade on the LPG gas heating system in use at the time.
In a written statement today, the council has confirmed what most local visitors to the pool are already well aware of: the new system is not managing to keep the pools at their desired temperatures.
Particularly unpleasant, the adults-only spa pool.
"The first full winter in operation is proving to be a challenge for the new heating system at the Cromwell Pool," the statement says.
"In July last year, the Central Otago District Council converted the pool's heating system from LPG gas to a water-sourced heat pump. The conversion's main benefit is a significant reduction in the council's carbon emissions."
Now, council and its contractors are continuing to refine the new system to get it working at its best, according to the council's community experience manager David Scoones.
"This new system operates using energy gained from Cromwell's main water supply lines and our monitoring systems show that at times there isn't the amount of consistent water flow to meet the design need of the new heat pump, as one example."
He says contractors will be adding an extra heat reclaim coil in the exhaust airstream of the pool to compensate for when the street-main water flow dropped too low.
Aquatics manager Carly Getson says "water temperatures are colder than usual on some days" and thanks people for their patience while issues are worked through.
The council describes the new system as "unique" - it replaces the traditional boiler used to heat the pools' water with a system that uses the town's water supply as its heat source.
Last year the council estimated its cost to be $900,000, with $100,000 of this spend coming from a grant from the government's Energy Efficiency and Conservation Authority.
The pool was closed for several months during its installation.
Meanwhile, earlier this week the council announced a trial of tightened supervision rules for its pools, which will come into effect from the upcoming school holidays. Whilst eight and nine year olds can currently swim unsupervised at pools across the district, they will need to be actively supervised by a caregiver over the age of 16 from then.
Wristbands will be handed out to younger swimmers in targeted age groups to help ensure the new supervision policies are being adhered to and to keep people safe.
Ms Getson says her lifeguards are encountering too many poolside adults distracted by phones, when they should be watching the younger swimmers in their care.
Read more: Cromwell pool to close for carbon-footprint-friendly upgrade
'Lifeguards are not babysitter': CODC tightens rules for young swimmers


---