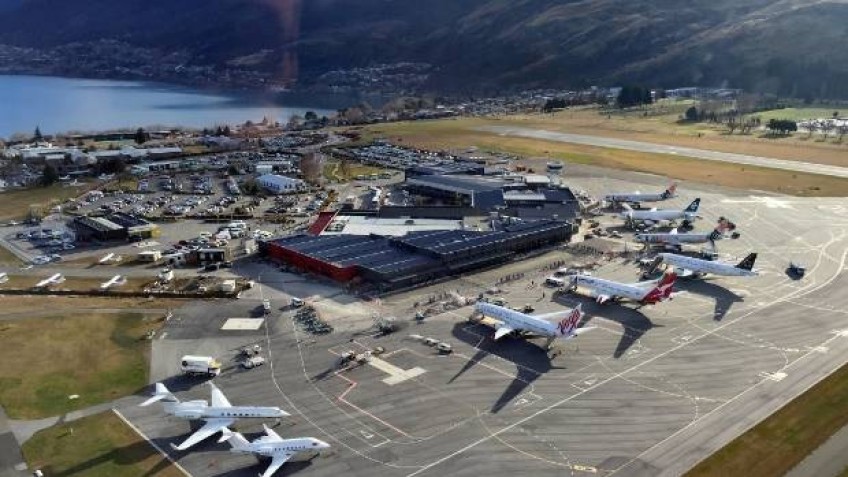 Councillors vote to accept airport Statement of Intent
---
After a marathon debate this afternoon QLDC councillors voted to accept a Queenstown Airport Corporation Statement of Intent, in a move one councillor, Niamh Shaw, called "a dereliction of duty." The meeting was held online using Zoom due to Covid-19 Alert Level 4 restrictions.
Councillor Shaw called the controversial document, that by everyone's admission is rendered largely invalid by Covid-19, as "providing nothing in terms of governance" - comparing it to a confusing and meaningless drawing by her 8 year old daughter.
The issue under discussion was whether to accept the flawed document as required by council procedures or "kick it into touch" and require an entirely new document. Additional words were added to the draft SOI that gave extra protection against any expansion work by the airport corporation.
The airport corporation will be writing a new "post-Covid-19" SOI and a lot of the debate was over how long that process should take. Councillor Niki Gladding argued that by accepting the SOI today it exposed the council and ratepayers, who own 75% of the airport, to the risk of additional airport debt and even the sale of shares to offset that debt - resulting in a potential change of control.
Councillor Gladding was earlier asked by Mayor Jim Boult if she wanted to excuse herself from the debate due to comments she had made to Crux about the SOI issue. Councillor Gladding refused and continued to take part in the debate.
Wanaka councillor Niamh Shaw commented that it was "not hard" to produce a new Statement of Intent that took Covid-19 on board.
Eventually, after a number of intermediate debates, councillors voted in favour of accepting the Statement of Intent - with only Councillors Shaw and Gladding voting against.
At the start of the online meeting a summary of 88 submissions was read to the meeting, the vast majority of which were opposed to QLDC accepting the airport Statement of Intent - based on a need for the community to support a new future with less noise, pollution, strain on infrastructure and "over-tourism."
Later in the meeting, Councillor Niki Gladding suggested that a Citizens Assembly be established so that the community could be better heard on issues that affect the future of the district. The suggestion was seemingly dismissed without further discussion by QLDC Corporate Services Manager Meaghan Miller.

---