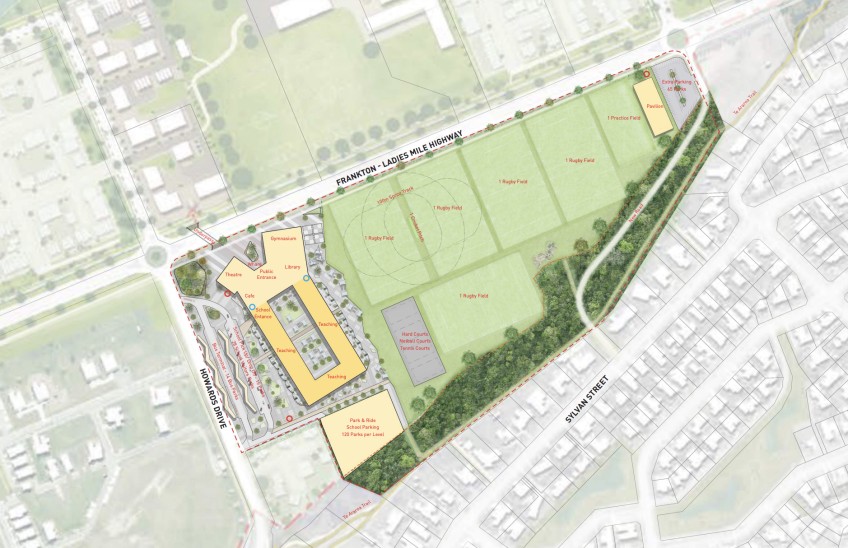 Council plans to block Ladies Mile school
---
QLDC managers are recommending that the council rejects a proposal from the Ministry of Education to build a new secondary school on the land the council bought at 516 Ladies Mile.
The land was purchased by the council in 2019 for $13.7 million and QLDC is spending a further $3.6 million on a new community centre that will open later this year.
Councillors will be asked at this week's Thursday full council meeting to either accept or reject the offer from the Ministry of Education (MOE). Documents to be tabled at the council meeting reveal that the MOE wants a future Primary and Secondary school to be opposite each other on Ladies Mile, connected by an underpass.
The documents point out that almost 900 school students currently have to cross the Shotover Bridge to attend school and that Ladies Mile development could eventually add another 8,000 residents to the area.
Council staff suggest that elected members reject the proposal on the basis that it would stop QLDC's own plans for a community centre.
The documents don't make clear how any financial deal between the MOE and QLDC would work, beyond a reference to the sale of playing fields to the MOE by QLDC for an unspecified sum.
It is revealed in the documents that QLDC has been discussing the 516 Ladies Mile schools' issue since June 2021 without any apparent public consultation.
You can read the full QLDC report on the proposal here.


---