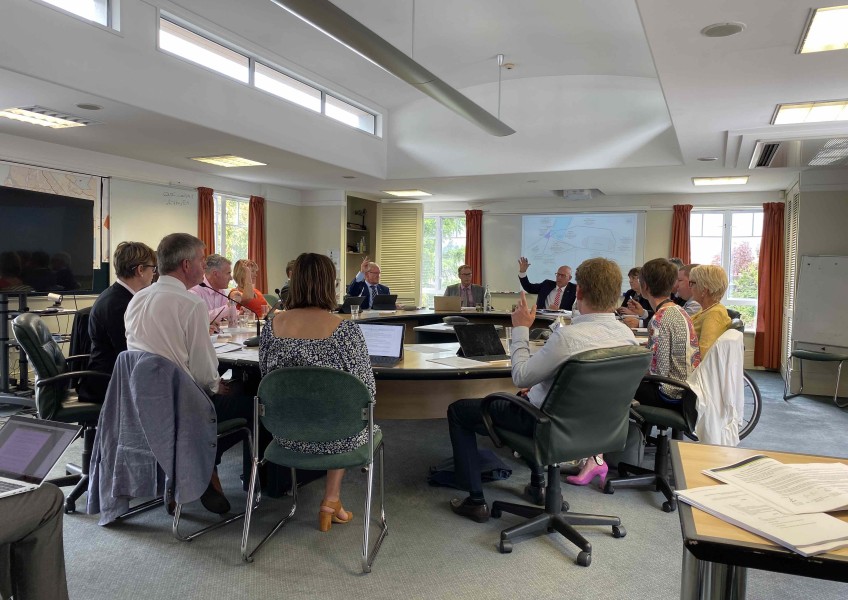 Community nominates mayoral contenders
---
A Crux survey asking the community to nominate who they think should be the next QLDC and CODC mayors has closed, with some novel results.
In Queenstown the nominations for mayor were dominated by the newer councillors Esther Whitehead and Niki Gladding followed closely by an unusual pairing of people who nominated Jim Boult and an almost equal or larger number who nominated "anyone but Boult."
Keeping in mind this is not a quantitative survey, just a list of names nominated for mayor in the Queenstown area, were (in approximate order of popularity – generally not including those who got a single nomination):
Alexa Forbes
Rod Drury
Olivia Wensley
Jon Mitchell
Al Spary
Adam Smith
From Wanaka the list was longer:
Quentin Smith
Mike Ross
Kathy Dedo
Niamh Shaw
Calum MacLeod
Paul Tamati
Tasha Wadesdon
Bridget Legnavsky
Peter Marshall
And in Cromwell the list was much shorter, with hardly any nominations made:
Anna Harrison
Tim Cadogan
Most of the comments we can't publish as they were quite polarising (even abusive), mainly against the current QLDC mayor by a ratio of around 8:1. Here's a broadly representative sample of Queenstown and Wānaka comments. It is worth noting that even in local politics the current elected members tend to be less popular than newer or unproven candidates.
So many decisions being made that aren't what the community wants. We don't want council offices in town (move them to Frankton), and so much secrecy. I've had enough!
Untrustworthy, displays arrogance, more focused on his business relationships and ignores the community he is employed to serve.
He is not effective in dealing with the issues that we have and he does not listen to the community at all. He has empowered a very un-coordinated and single minded council bureaucracy that has all but destroyed Queenstown and is embarking on doing the same to Frankton and, eventually Arrowtown. Not to mention Wanaka.
Conflicts of interest, and too focused on returning Queenstown to 2019 instead of thinking about a different/better future for the town
The guy is now carrying so much baggage standing would be embarrassing
He is doing a good job, there are two types of mayors one that seat warms and thinks there job is to deal with things that come across their desk and the second type that has a vision and gets things done, Jim is the latter.
A very strong advocate for Queenstown District. Has very good links with Govt officials & politicians. Has represented Queenstown very well during the most difficult period in our history.
He has been a strong advocate for our region.
In relation to the mayoralty of CODC, comments were balanced between those supportive and critical of Mayor Tim Cadogan.
Discriminating person. Big ego...out for himself. Happy with two parts of society
It's time for a change, we need someone who doesn't sit on the fence about the important issues. We need someone who is up to date with the relevant needs of our communities. We need a honest community leader who makes decisions that support the development of our district
He is very approachable and connected with the community
He is a thinker and community focused
The survey also asked about voting intentions. Here are the results. The sample size was 124.

---