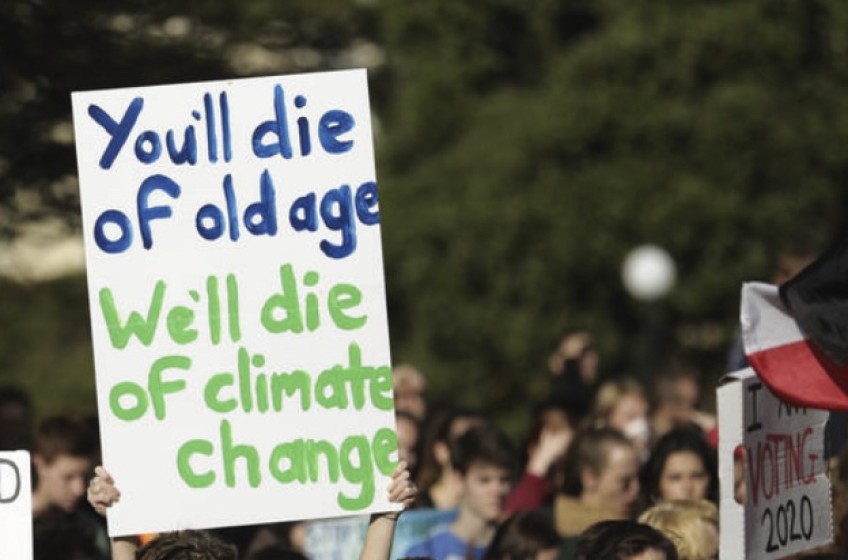 CODC declares climate 'crisis'
---
The Central Otago District Council has declared a "climate crisis" and will act to ensure the move is more than "window dressing".
The council voted for the measure today, choosing to declare a crisis rather than join the chorus of local authorities declaring an emergency.
Mayor Tim Cadogan says the word choice isn't a reflection of the degree of seriousness they place on the issue, but about the use of the word emergency in regards to the council's civil defence obligations.
Whatever the wording, the council is intent to walk the talk, he says.
"We were all very concerned that we didn't want this to be window dressing or virtue signaling…This was actually to have actions attached to it."
Going forward, council's vehicle fleet will shift to hybrid, electric or other alternate fuel options, any travel, especially air travel, taken by staff or elected members will be scrutinised, and all reports to council or community board from staff will include implications for the environment, sustainability and climate change, he says.
"I think a lot was achieved today."
Cromwell councillor Shirley Calvert says today's decision builds on work already done by council on the issue.
"We were already ahead of the game. We've already started our action plan."
In 2017, council commissioned a report on climate change implications for the district by Bodeker Scientific.
In February, it adopted a Sustainability Strategy that outlines steps it will take to be more sustainable, and includes measuring council's carbon footprint through the Certified Emissions Management and Reduction Scheme and then setting a goal for reduction of carbon emissions.
"But today we acknowledged that yes, there is a climate crisis and that all levels of government need to act. And not just government, but everybody. And that business as usual isn't fast enough. We have to be doing more."
Ms Calvert says the decision to declare a crisis was unanimous.
"Obviously, we all come from different walks of life, and it has different impacts for each of us, but we were very much together as one voice, definitely wanting to do something to address the issue of climate change.
"And we were all together with one voice about using the word emergency. We all came to the table saying 'can't we find another word?'."
Main Image (Credit RNZ)


---