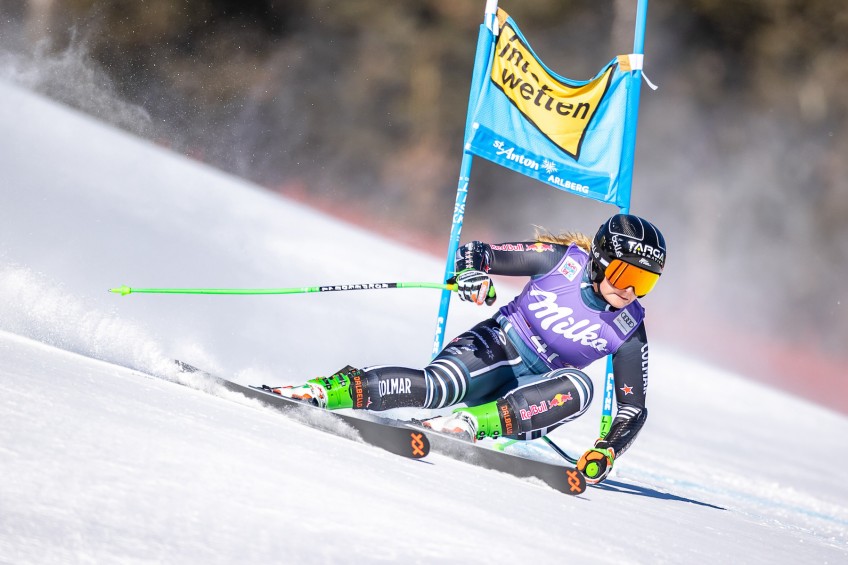 Career best for Alice Robinson in Italy
Mar 01, 2021
---
From Snow Sports NZ:
Val di Fassa, Italy (1 March 2021) – Kiwi Alpine ski racer Alice Robinson (Queenstown) has finished in 10th place in the Super G World Cup held in Italy overnight, achieving her career best result in this discipline.
"Top 10 is really great; Super G - I have really been trying hard to get in there this season. To finish it off with a top 10 is great, especially from my bib number 41. It's a great position for me to be in for next season so I am really, really happy".
Robinson finished in a time of 1:16:15 and was just +1.54 seconds behind the winner.
Federica Brignone (ITA) took her fourth Super G World Cup win of her career, with 16-time Super G World Cup gold medallist Lara Gut-Behrami (SUI) +0.59 behind her claiming the silver medal. Corinna Suter (SUI) rounded out the podium in third.
Robinson has been competing in Super G World Cups this season in Europe and working hard to get a great result like this in the speed discipline. A great result like she has achieved today will result in a better bib number at Super G World Cups going forwards in the future.
Val di Fassa marked the final Super G World Cup of the 2021 season.
Full Results: https://www.fis-ski.com/DB/general/results.html?sectorcode=AL&competitorid=118379&raceid=104408
Main Image: Alice Robinson racing Super G in St Anton earlier this season. Credit: Erich Spiess / ASP / Red Bull Content Pool


---