Tourism operators worry about 'third world' water
---
Queenstown tourism businesses are worried the outbreak of cryptosporidium cases in the town could affect its reputation, whilst they grapple with staff illness and trying to find new systems to serve customers without safe water straight from the tap.
Businesses have adapted in recent days, with Mark Rose, the chief executive of The Rees Hotel, innovating to find a way to serve coffee to customers since Monday's boil water notice.
To pour shots his coffee machine relies on mains water supply, so he's worked with a technician to reroute the machine to 50-litre containers of water instead. From today, visitors to The Rees can have their coffee orders filled.
Mr Rose says he will be sourcing the water from Arrowtown daily.
Since the confirmed crypto outbreak the hotel has experienced multiple guests pulling out of upcoming bookings, but he says it is not an "unusually high level of cancellations".
He's unsure if it's related to the boil water notice but reckons visitors will "think twice" about coming to Queenstown.
"There's been a number of people talking and saying, 'is this a third world country? You can't get your water supply right'."
Mr Rose also recently went on an overseas trip, speaking with 500 travel agents and telling them "the old clean green New Zealand story", but now he's questioning this narrative as an accurate selling point for Queenstown.
On top of dealing with the day to day pressure of providing a safe drinking water alternative, the hotel boss is also dealing with staff illnesses, with eleven workers off sick in recent weeks – some of whom have reported symptoms of cryptosporidium infection, but their GP tests have come back negative.
He was shocked by news from the district mayor this morning that the water boil notice could be in place for months, with national water regulator Taumata Arowai issuing a compliance order to council yesterday.
For Mr Rose, the current situation is reminiscent of Covid-19 times, and similar words were shared by mayor Gyn Lewers in media standup today. However the mayor says after the pandemic, the council is well-equipped for crisis management.
The council's business response group, which was put in place during the pandemic, has been reinstated for this new outbreak.
Mayor Lewers told media this morning the response group is meeting at 12.30 pm today (Thursday, September 21) for the first time since the pandemic.
"We will look at probably providing water at a source in town if that's what the businesses want," Mayor Lewers says.
He acknowledges the reputational risk for Queenstown tourism is on his mind, but it is not his top focus.
"The priority now is probably public health and the care of our visitors and residents."
Mayor Lewers advice to visitors with holidays booked in the area is to still come.
He says this outbreak has "heightened the discussion" about how infrastructure is funded in New Zealand, especially in Queenstown where there is a higher proportion of visitors to ratepayers.
Regional tourism body Destination Queenstown has been working to make sure visitors and operators have clear and correct information, with a spokesperson for the organisation acknowledging the inconvenience for visitors.
"We are very mindful of the potential impact on Queenstown's reputation and maintaining a positive reputation is hugely important to our region.
"Continuing to share clear and transparent information with visitors and operators is the best way to manage our reputation."
Destination Queenstown has been providing regular updates to its database of 1,000 local tourism and hospitality operators, as well as feeding information to the queenstownNZ website.
"Our tourism operators are incredibly resilient and are working hard to ensure they keep our visitors safe by passing on the correct information."
The Queenstown Airport is also regularly communicating with the "wider airport community" about the current water situation, and a spokesperson says they are still adapting.
"Given QLDC's advice that the boil water notice is likely remain in place for an extended period, we are now investigating options to put in place a solution for water at Queenstown Airport," a spokesperson says.
They say food and beverage operators stopped serving coffees for a few hours after the notice was issued, but are now brewing coffee using water brought in from unaffected supplies or following public health guidance.
"While people might have been disappointed to miss out on a coffee, they were generally understanding."
Read more:
No good news from mayor on Queenstown water crisis
QLDC scrambling to provide fix as water regulator issues compliance order
Public health's crypto cases warning lost in QLDC's weekend lull
QLDC clears water supply as Fernhill gets slammed by gastro bug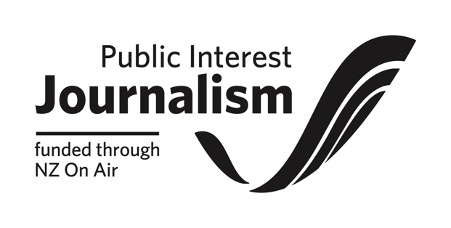 ---