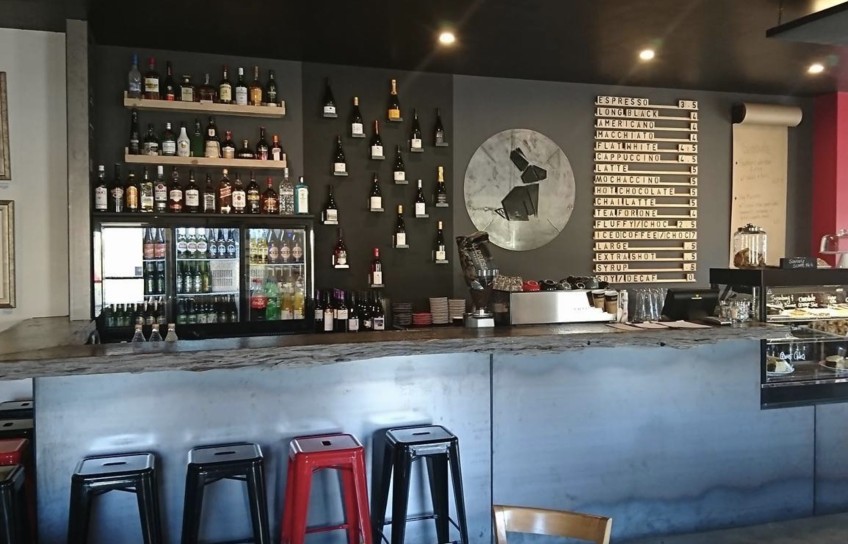 Black Rabbit Cafe saved - "CODC between a rock and a hard place."
Oct 31, 2018
---
A media statement from the Central Otago District Council quotes the Mayor Tim Cadogan as saying his council is "between a rock and a hard place" in handling neighbours' complaints about the Black Rabbit cafe in Bannockburn - but council staff have just processed an approval that will give the cafe 36 seats. It had been reduced to just 24 seats which put the business at risk of going bankrupt.
Here's the full statement.
"Council appreciates that the Black Rabbit Kitchen and Bar is a popular destination for locals and has strong community support for its operation.
The café is situated in a residential zone, which requires it to have appropriate consents in place in order to operate. The site was originally consented for a shop with a small café, and over time has been subject to changes in consent. When a complaint is made the council has no choice under the RMA but to respond, no matter the circumstances. In this instance there has been concern raised by a number of people about various breaches of consent.
Council staff have been working with the owners of the café and the land owners to assist them with the application needed for a change in consent conditions.
Council CEO Sanchia Jacobs advises that "The full application with affected person approvals was only received yesterday, Tuesday 30 October. Staff have dropped other work to ensure that the consent has been processed immediately, and have subsequently approved it this morning. This now allows the café to increase seating to 36 as applied for."
"The Black Rabbit Café is a meeting place for members of the Bannockburn and wider Central Otago community," said Central Otago Mayor Tim Cadogan. "The circumstances put CODC between a rock and a hard place. On the one hand no one wants to see what some might view as red tape getting in the way of business, but on the other hand, the council is legislatively required to uphold the provisions of the RMA. In this case I am pleased that staff were able to resolve the issue within hours of receiving a completed application."
Council staff are committed to work with the landlord and business owners for any future consent applications they wish to lodge for any other changes in conditions."


---