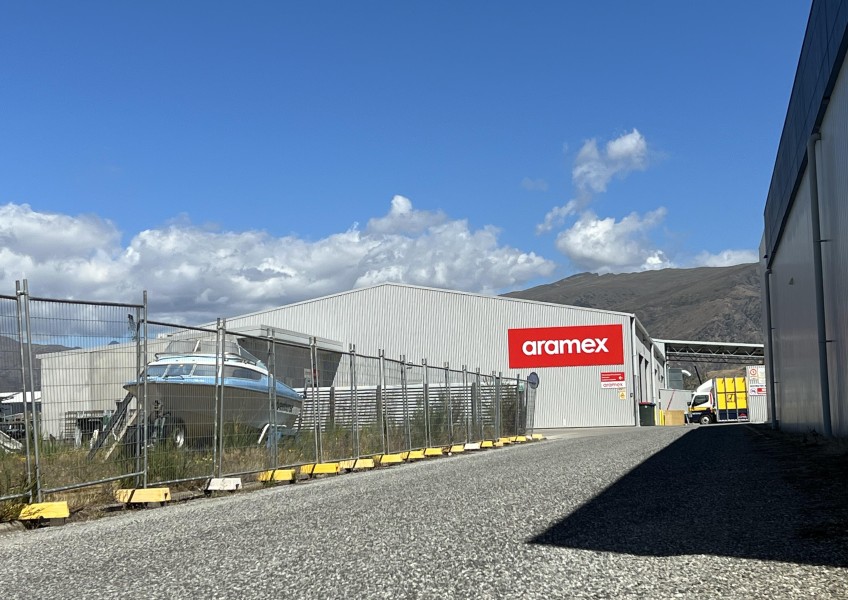 Aramex Cromwell - can this business survive?
---
Aramex customers in Queenstown, Wānaka and Cromwell are once again expressing their frustration with delayed, damaged and missing deliveries.
And the problem-plagued courier company is yet to respond to Crux' latest questions about the ongoing issues.
Multiple posts on different local community Facebook pages in recent weeks have attracted hundreds of comments from users complaining of continuing bad service.
Many would-be customers of retail giant Briscoes are saying they refuse to now shop online as the courier, used by the popular homeware shop, is so unreliable.
Other posters have shared stories of Christmas presents still undelivered.
Crux visited the Cromwell-based depot of the multinational courier company this morning (January 17), where a worker declined to answer any questions, directing us to the national head office of the global brand.
Crux did so, via Auckland public relations company Pead, who has previously facilitated Aramex New Zealand's responses to Crux questions.
Crux has repeatedly requested an interview with Aramex New Zealand's new chief executive Mark Little.
This morning, Pead partner Sarah Munnik told us her firm "no longer represents Aramex".
Fifteen minutes later, an update: Aramex had been in touch with Pead and it's back on the job.
However, no one at Aramex was available today to respond to our questions, she says, and answers are expected tomorrow.
Reports of chaotic management of the Cromwell depot first cropped up more than a year ago. In October, Crux reported the relatively new local franchise owners had left the business and the depot was under the direct ownership of Aramex New Zealand.
Crux has also approached Briscoes for comment.


---