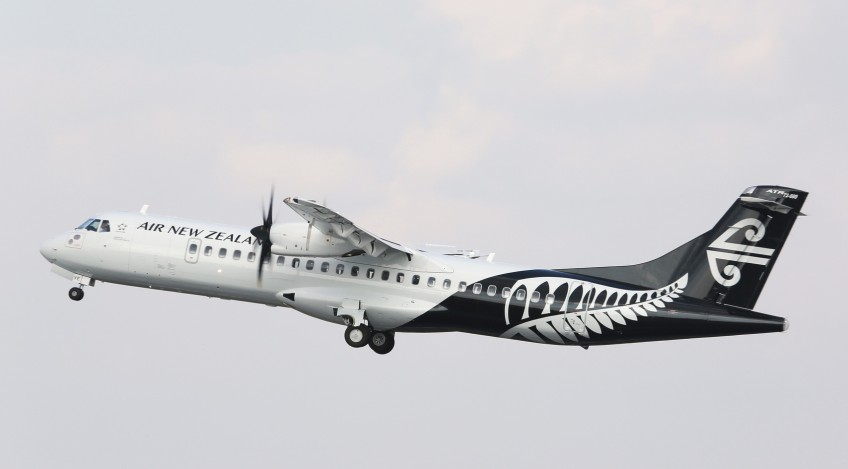 Air NZ fails to deliver Queenstown aircraft investment of $25 million
---
In February 2016 Air New Zealand hosted a glittering launch party in Queenstown to announce the investment of $25 million in a new navigation system that would allow it's propeller/ATR aircraft to fly in cloudy conditions.
It was such a big occasion that the manufacturers of the ATR aircraft flew over from France for the party. It was a world first and would solve the nightmare that many locals have experienced of ATR flights being cancelled by a what appears to be a bit of low cloud.
All Air NZ's jet aircraft have the system up and running, which explains why they can fly into Queenstown in cloud and even at night.
The navigation system is known as RNP AR - or Required Navigation Performance.
Air New Zealand Chief Flight Operations and Safety Officer Captain David Morgan said at the time that introducing the advanced RNP AR capability to ATR services would greatly benefit the airline's customers.
"This technology will enable us to provide a more consistent service for customers who travel on our ATR aircraft where weather conditions can at times prove challenging for our turboprop operations, particularly over the winter months."
"Pending certification and regulatory approval, the first advanced RNP enabled ATR aircraft is expected to enter the fleet in 2018. Air New Zealand will then become the first ATR operator in the world to use the advanced RNP AR capability."
Well, it's now 2020 and there is no sign of RNP coming to the rescue of Air New Zealand passengers flying out of Queenstown.
Crux asked Air New Zealand for the reason on Friday last week. This was their reply.
"Work is progressing well with RNP and once I have a fuller update I will send that to you."
When it was pointed out that this was hardly a detailed or helpful answer, this was the reply.
"Work is progressing well with RNP. Once I have a fuller update from the team I will send that to you."
We went back again, suggesting with respect that we were not being told anything. This was the reply.
"Unfortunately we don't have a detailed update for media on this project at this point apart from what has been provided. When we have an update we will be sharing this, but I can assure you that work is progressing."
So - get used to more cancelled flights. And next time Air NZ hosts a breathless $25 million announcement in Queenstown - treat it with a degree of healthy scepticism.
And, by the way, if your flight is cancelled by one of these marginal weather situations that RNP would fix - you won't get a refund. It's a "disruption" - not Air NZ failing to do what it promised.
Main Image: An Air New Zealand ATR aircraft.


---