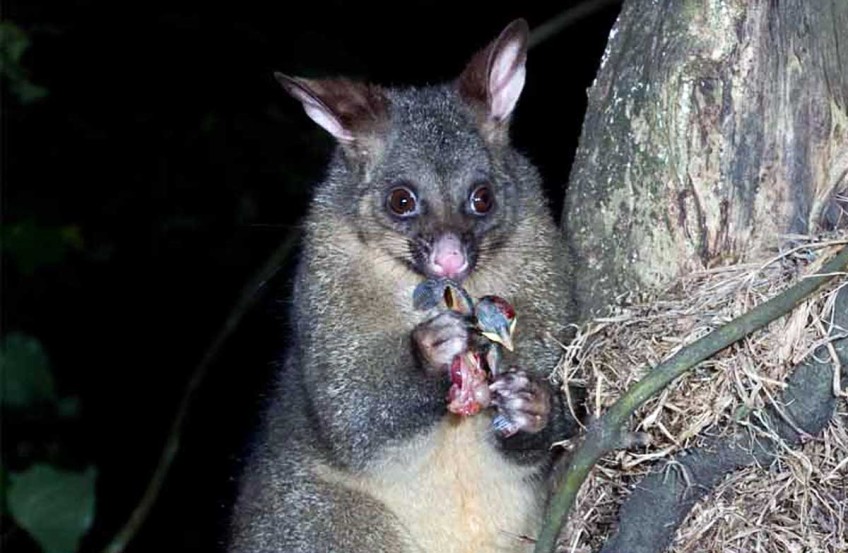 Agencies "stonewalling" 1080 opposition
by Eileen Goodwin - Jun 22, 2018
---
A petition calling for a halt to a planned 1080 drop near Luggate has gathered more than 3500 signatures, but one of the main opponents says no-one in authority seems to care.
Tracey Morrow says she's having no luck trying to raise concerns with the Southern District Health Board (SDHB), the Department of Conservation (DoC), and 1080 authority Ospri.
"We're either getting blah blah blah [from the agencies] or we're getting no response at all."
She feels "stonewalled" by the various organisations.
"If this was a proposed drop right behind the hills in Arrowtown, would it go ahead?"
An online petition on change.org was started two weeks ago.
She says residents feel desperate about the aerial drop in Alice Burn East scheduled for next month, including expectant mothers.
This month Crux reported a meeting between Ospri and opponents ended in acrimony when Ospri representatives walked out, claiming they felt threatened, which opponents deny. Read the story here.
Morrow says she's spoken to professional possum trappers who say the poison doesn't need to be dropped from the air. She says a ground operation would be safer and cheaper.
She's also been speaking to opponents of the 1080 drop at Timaru Creek near Lake Hawea who share Luggate residents' despondency.
"Some of these girls who've been trying to get that stopped, they were in tears last night.
"We're being railroaded and we're being put at risk for no good reason."
Last year Morrow succeeded in getting the drop halted after it emerged waterways used downstream for domestic supply were included in the drop zone, but she's not hopeful of getting the same outcome.
"These guys are like a freight train out of control."
Last year the SDHB's Public Health South gave permission for the drop and later said it had been Ospri's responsibility to consult affected parties.
Ospri has now revised the drop zone to a smaller part of Alice Burn East.
Crux contacted the SDHB to ask if a new consent had been lodged with Public Health South, but a spokeswoman refused to comment until it had been confirmed by Ospri.
An Ospri spokesman confirmed an application has been lodged and is being processed by the health authority. He says Ospri is aware of the petition.
"The aerial operation is part of the TBfree programme and is a direct response to a locally infected herd," he says.
Feature image: Nga Manu Images


---