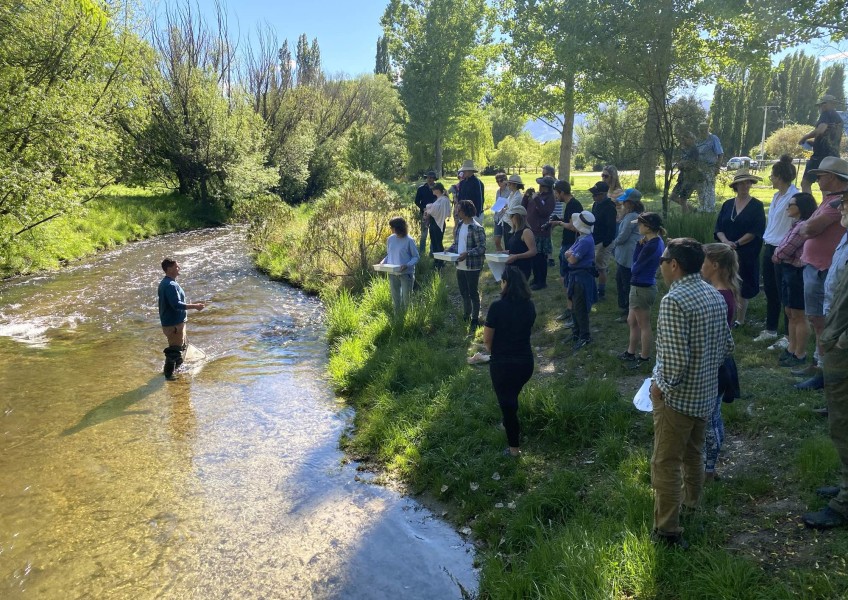 WAI Wānaka seeks new chair
Aug 07, 2023
---
A not-for-profit working to empower local communities in the Upper Clutha to look after their waterways is looking for a new leader.
WAI Wānaka's aim is to help local residents understand their water, their environment, and their impact with the goal: healthy ecosystems and community wellbeing for future generations.
WAI started as a group of passionate volunteers in 2016 and is now a bustling workplace of more than 15 people.
The organisation is governed by a board of voluntary trustees and is currently seeking an experienced and visionary individual to serve as board chair.
"As chair, you will provide visionary leadership, connect people to our mahi and build relationships across community, mana whenua, research organisations, universities, industry and government. You will create impact by guiding the direction of our diverse environmental programmes and working with an experienced board, highly motivated leaders and a passionate wider team of 15 staff.
"Along with energy and a passion for improving the environment, you will have a strong and diverse network, bring strategic thinking and a good grasp of governance best practises from previous board experience – preferably in the not-for-profit and environmental sectors.
"Ideally you are based in the Upper Clutha and able to commit to serving as chair for an initial term of three years. Our board meets every eight weeks for three hours and the current chair also has a weekly meeting with the leadership team. The role of chair is not currently remunerated.
"If you would like to know more about WAI Wānaka, our environmental programmes and the amazing board and wider team that you could be a part of visit www.waiwanaka.nz for further information on this role visit www.waiwanaka.nz/jobs.
To apply please send your application to sarahtaylor@waiwanaka.nz by Monday, August 14.
Main image (File photo): Ash Rabel, of WAI Wānaka, in the Luggate Creek talking about monitoring freshwater health.


---