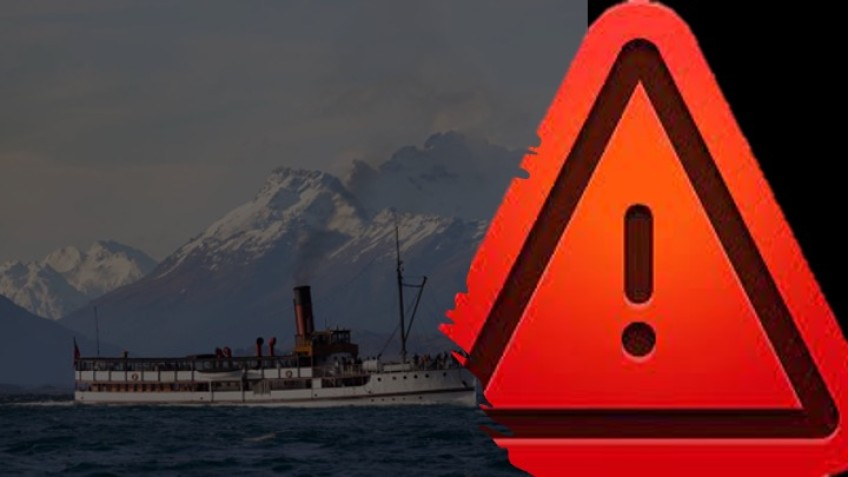 TSS Earnslaw: It's just a drill!
---
Relax, there will look to be a fair amount of drama happening out on Lake Wakatipu next Friday, but everything should be under control as a mock rescue of a boat-full of passengers and crew on the TSS Earnslaw takes place.
RealNZ, which owns the century-old coal-fired steamship, revealed all in a press release today, saying the exercise was about educating and testing the skills of its staff in evacuating a mass crowd from the vessel in the event of an emergency.
There will be approximately 50 pretend guests onboard who will be moved into life rafts during the drill.
Other emergency services will also be in on the practice run, including ambulance, fire and police.
The exercise will happen in Frankton Arm, out from the Frankton Marina, between 8.30am and 11am on Friday, August 11.
RealNZ says it has already contacted other commercial water operators to keep them in the loop.
Its message to residents and visitors: "The trial should not disrupt your day, but if you are made aware of the mock scenario please do not be alarmed."
Usually, the TSS Earnslaw, dubbed The Lady of the Lake, spends her days steaming back and forth between Steamer Wharf in the Queenstown CBD and Walter Peak Station with tourists aboard.
At the end of June she was returned to the waters of Lake Wakatipu after a brief annual respite on dry land, a chance to give the 110-year-old lady, who has a category one heritage listing, a bit of TLC to keep her running smoothly.


---