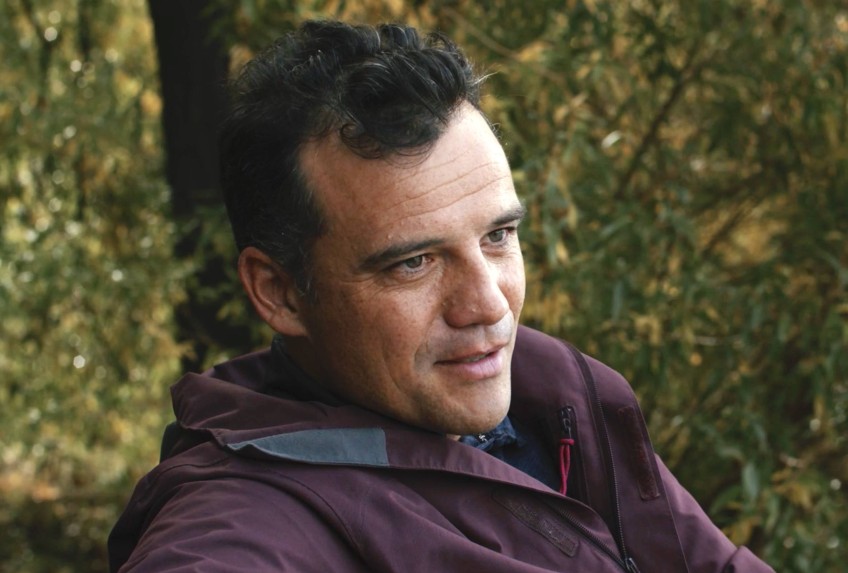 "It disrupts you" - Queenstown MP struggles with tragic past
---
Joseph Mooney is an enigma.
The MP in National's troubled Southland seat has kept an incredibly low profile in his six months representing the electorate that spans mountains, fiords, dairy farms and orchards as well as Queenstown's once thriving tourism hub.
Since Bill English's departure from it, the seat has been beset by scandal; first Todd Barclay and the alleged illegal recording of staff, then Hamish Walker who handed private health information to the media.
Mooney appears less controversial, but whether by design in order to play the role of a safe pair of hands, or by dint of his shy personality, his lowkey approach means it's hard to work out what the electorate has got from Mooney thus far or what exactly they can expect from him in the future.
What is compelling about Mooney is his backstory - which out of all New Zealand's MPs might be the most intriguing.
Beginning with a childhood in Hawke's Bay and a stepfather who struggled to put food on the table, it's a backstory fraught with hardship, hunger and also tragedy.
At 17 Mooney lost a brother to a car crash, then a few years later lost a second brother, also to a car crash.
"It disrupts you, quite significantly," he says, unwilling to divulge further detail except that it meant he left school without university entrance.
Mooney later went to law school and then spent a decade as a trial lawyer, defending often violent offenders across the Southland region.
The loss of his brothers is something Mooney's never spoken of publicly. His guardedness is a personality trait that seems to set him apart from the quintessential politician, who's eager to share anecdotes that help endear him or her to the voting public, build trust and authenticity.
Mooney also wouldn't be drawn on an incident in prison, now before the courts, where he was brutally attacked by a client and which resulted in extensive time off work to recover.
But beyond the reticent exterior there does seem to be some ambition to Joseph Mooney.
"It is an opportunity coming in at a point like this," he says.
"We get given more responsibilities than may have otherwise if we came in at better times."
But he's also quick to downplay National's leadership rumours and ongoing leaking as being all part of the new world he's adjusting to.
"I know some MPs who've been there for a while, it has been an unusual time.
"But for me and other new MPs this is new and fresh for us.
"You just need to focus on what you can do."
Parliament is a "funny place" but Mooney says he's getting a "sense of where the levers are and the relationships you need to build so you can actually make a difference for people here."
What of the scandal-ridden history of his own seat?
His immediate predecessor Hamish Walker's face now prevails on local social media in his shiny new job as a realestate agent, with John Key his initial star client.
Walker left politics following his involvement in the leaking of Covid-19 patient information to media.
Todd Barclay, who left the seat following allegations he secretly recorded the phone conversations of his electorate staff member, is now working in Sydney.
Mooney says he isn't fazed by the electorate's ghosts.
"I look at the fresh snow in front of me and focus on where I walk."


---