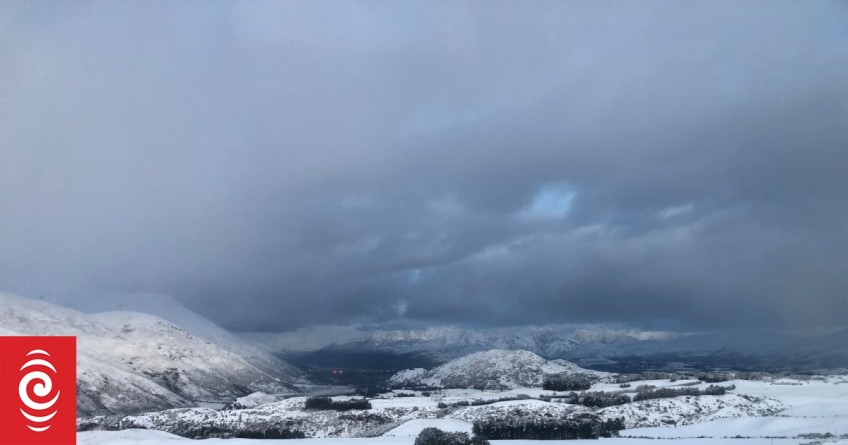 Winter forecast: El Niño to bring cold snaps but less snow
May 12, 2023
---
Winter may hold more sou'westers and cold snaps that may come as a shock given the past three have been record warm ones, a meteorologist says.
Temperatures around the country have plummeted this week, the Desert Road was closed for a time and down south snow blanketed the ground in parts of Southland.
With the winter months approaching after the wettest summer on record, NIWA meteorologist Chris Brandolino is among those studying the patterns to forecast what the next few months might deliver.
He told Morning Report there was likely to be more south-westerly winds and more frequent cold snaps than had been the custom of the previous three record warm winters.
"Even if we have a normally cold winter as it were, it'll probably be somewhat of a shock given the recent winters have been so darn warm."
While ski fields would welcome a return to a colder winter, they would need both cold and moisture for snow (supplemented by their snow-making machines).
The global climate is now moving into El Niño (when waters in the Pacific Ocean become much warmer than usual).
Currently it was "in neutral" but as the El Niño took hold it would drive more south-westerly winds which were not associated with moisture, so not favourable for the ski-fields, he said.
"It wouldn't be surprising to see kind of a drier lean as we work our way through the winter season."
It would be unlikely all the rainfall that has occurred this year would persist because La Niña which has been influencing the weather for the last three years has disappeared.
"So that climate driver which was helping to produce those events no longer exists."
In the short-term, however, Brandolino drew on Covid-19 to compare what has been happening with the latest bad weather, a sign of La Niña's long atmospheric tail.
When the weather was terrible it was like having Covid, it improved but like the virus' lingering symptoms, it produced a few more issues, including a low set to arrive late next week which could deliver "a quick burst of rain".
Main image (Facebook/QLDC): A view of Frankton and Queenstown from Eastburn Road and the Crown Range on Thursday.

---