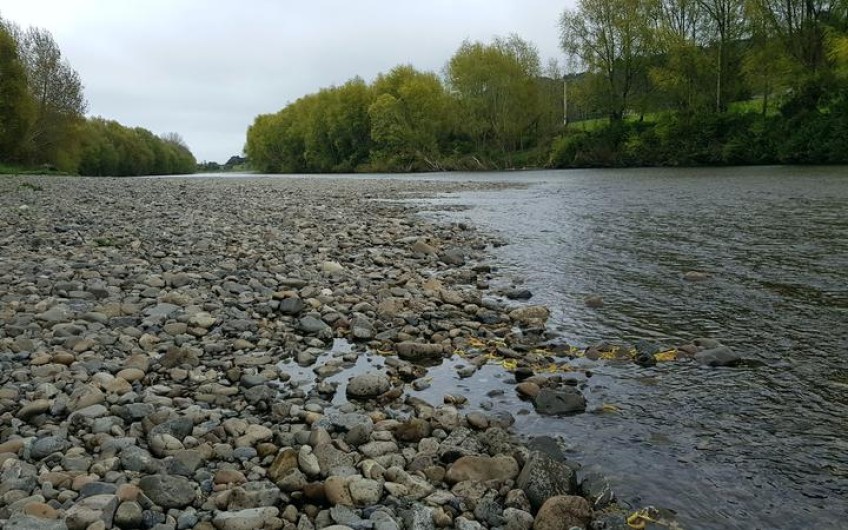 What's stopping regional councils from declining water bottling consents?
Sep 28, 2019
---
An anti-water bottling lobby group says regional councils have the power to decline consents, they are just choosing not to.
Pressure is mounting on the Wellington Regional Council to decline new applications to extract and bottle water for international export but it insists its hands are tied unless there's proof the extractions will cause environmental harm.
The Upper Hutt City Council and three Lower Hutt community boards have unanimously passed motions asking that the council and the government place an immediate moratorium on all existing and proposed consents.
There is also a 9000-strong online petition calling on the council to revoke an approved consent to draw 180 million litres a year, for international export, from the Upper Hutt groundwater zone.
Amidst the public outcry, the council has repeatedly said it could not decline new consents simply because of their intended purpose.
But, Peter Richardson from Aotearoa Water Action said the council had tied its own hands.
"We believe that section 30 of the RMA [Resource Management Act] gives regional councils the power to allocate water to the highest and best use, which is certainly not water bottling."
The council is bound by the National Policy Statement for Freshwater and the Resource Management Act which sets parameters around what it can write into its regional policy statement and operative plans.
According to the local documents, the council had no way to decline a consent based on its intended purpose, but Mr Richardson said if they were rewritten, they could.
"Section 30 of the Resource Management Act allows them to allocate water to different uses, and effectively to prioritise the taking of water for different uses.
"Now we would like to see them use that to make it clear that water bottling is a low-order, or ideally a no-order priority," Mr Richardson said.
"I don't think it could be interpreted in any way different to the way that we've interpreted it. I just think councils are either choosing to ignore it, or they're not aware of it ... they should be using it to impede activities that are offensive to the communities."
Regional council environmental regulation leader Shaun Andrewartha said while that was technically true, it was not that simple.
"In theory on paper it looks like there is a provision but obviously there's a whole number of tests that lie underneath.
"Remember the RMA is essentially effects-based legislation so there needs to be sound effects-based reasoning to address those effects."
He said there needed to be evidence that justified prioritising one water use over another.
"You may want to prioritise public water supply over another use. That's something you'd have to test out and ask is there a shortage of water? What are the allocation limits in the aquifer or surface water? What are you trying to address? And would stopping other uses address that effect?"
An RMA lawyer Natasha Garvan agreed.
"At the heart of the issue is that theoretically while councils can prioritise certain uses, they've got to have a really strong evidential foundation," Ms Garvan said.
"The key point is it's got to be based on environmental considerations and not moral views.
"I don't think it's as simple as saying the regional council has tied their own hands and made a deliberate decision. I think it will have had to work with the information before it."
She expected issues like this to be raised when consultation on the RMA began, as the government sought to overhaul it for the first time in 30 years.
Meanwhile, the Wellington Regional Council was reconsidering its water allocation amounts under its proposed Natural Resources Plan which it said would take a more "rigorous approach".
Its Whaitua projects are also underway where local groups are asked to develop a plan that describes how residents want to manage their water.
A lead from government
Mr Richardson said while regional councils could rewrite their rules within the existing scope of the RMA it would be helpful to have clear direction from government.
"We don't think it needs to change, but it would be very helpful also if there was a lead from government, under the national policy statement on freshwater. If the government gave that direction, then the regional councils would be down to follow it," he said.
"The regional councils can't write anything into their plans that is contradictory or inconsistent with the National Policy Statement (NPS).
"I think the government needs to take a lead and make it clear in their NPS that water bottling is not an activity that is be prioritised.
"Having done that - and we hope they will do that - we would then like to see regional councils write rules that achieve the same ends so that they substantially impede water bottling in the area for which they have jurisdiction."


---