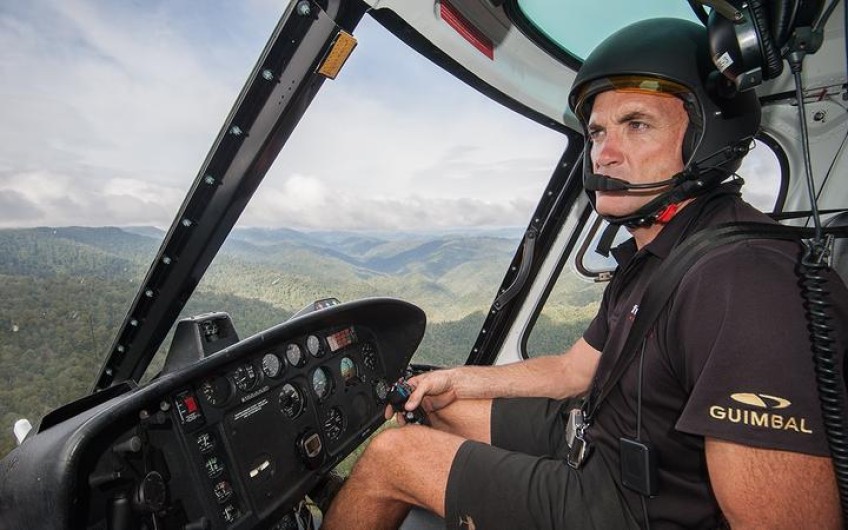 Whakaari / White Island eruption: Serious injuries left survivors unable to walk or talk - hero pilot Mark Law
Dec 11, 2019
---
A helicopter pilot who rescued five of the Whakaari / White Island injured has described how the people lying in the crater covered in ash were crying out for help as he carried them to his helicopter.
Mark Law, owner of Kāhu NZ which operates helicopters in eastern Bay of Plenty as well as tourism over White Island, was one of the pilots who flew onto the crater floor to save people after the eruption.
He and his colleague took two helicopters to the island and flew five people off each, and another two people were saved by the pilot of Volcanic air.
They had to leave two people, who were just barely alive, behind.
Law told Morning Report he was driving from Tauranga when he saw the volcano had erupted.
"I noticed the plume and thought that [does] not look right, that looks a bit sinister."
He said they made calls out to PeeJay boats, of White Island Tours, and looked on cameras, which looked all black.
"We passed one of the PeeJay boats on the way out at low level to see whether there was some assistance beckoned and there was some CPR going on there, we made haste to the island.
"Once we got to the island, I flew around the crater and observed a lot of people in some very distressed states sprinkled throughout the crater floor, where we all walk during the guided tours."
When they landed, they ran around in search of survivors and were "very tragically met with some awful sights, a lot of people in some serious distress."
"Fortunately, we had another friend fly over with a plane and so he was able to relay information back because communication out there is not that good and he indicated that rescue services that were inbound weren't actually going to come to the island," Law said.
"So I made a decision to move the helicopter up to where the mass of people were and we started loading the helicopter."
He said the survivors they picked up were so badly injured they couldn't talk nor walk to the helicopter, and had to be carried.
"The real issue is the injuries they received out there is very serious, so there was a lot of internal damage going on.
"There was lots going on, it was super gassy ... consistently the ash was falling, the helicopter was covered in it, we were covered in it.
"It was really hard to move around because the gas was so strong, we had our gas masks on, but trying to carry people through distances and put them into helicopters and trying to render basic first aid to some, or not really first aid more comfort.
"Some really were just asking for help, help me, some other words were very broken.
"People were responsive but not verbally, they were just in a bad way, they'd ingested huge amounts of ash, it was so gassy, it was so hard for them to breathe let alone talk."
With the helicopters fully loaded, they had to leave two people behind but intended to go back for them, he said. But by the time they took the survivors to paramedics and refuelled, they were told to stand down by emergency services.
"We had intent to go back out there but they passed while we were gone."
He said one of the victims, Hayden Marshall-Inman, was a good friend.
"We knew he was there, which was a real tragedy. You could clearly see that he'd been with the main group and was trying to make his way out towards the water and succumbed in there, so it was gutting."

---