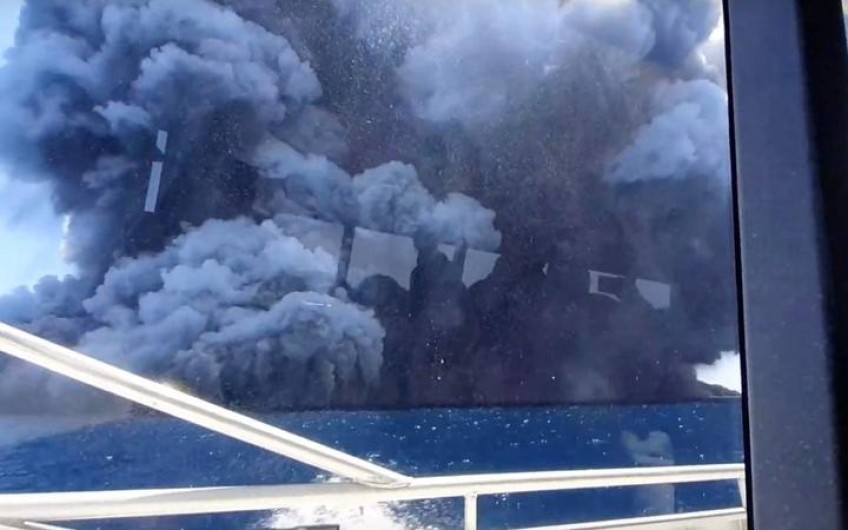 Whakaari investigation: WorkSafe charges 10 organisations, three directors
Nov 30, 2020
---
Worksafe has laid criminal charges against 13 parties in relation to the Whakaari / White Island eruption in December last year.
The 13 parties include 10 organisations and three individuals. The organisations each face a maximum fine of $1.5 million, and the individuals face fines up to $300,000.
Announcing the findings, WorkSafe chief executive Phil Parkes said it would not be releasing the investigation report, because the matter is now before the courts.
"The victims - both workers and visitors - all had a reasonable expectation that they could go to the island knowing that those organisations involved had done all they were required to do to look after their health and safety. But had they? That's the question WorkSafe was mandated to investigate," he said.
"After the largest and most complex investigation WorkSafe has ever undertaken, we have concluded that 13 parties did not meet their obligations and should face charges in court."
Parkes said the charges were laid this morning and the court process would conclude the most extensive and complex investigation ever undertaken by the regulator.
"All businesses have a range of obligations. Charges for the businesses were about not doing what was reasonably practicable to ensure the safety of workers and visitors to the island," he said. "These are criminal charges."
"Today my team has filed charges in Auckland District Court against 10 organisations and three individuals under the Health and Safety at Work Act.
"The three individuals each face a single charge that as officers of the company they failed to exercise due diligence in ensuring that the organisation was meeting its health and safety obligations."
He said each party, whether an organisation or an individual, could seek name suppression so at this point he would not be naming them.
He said the first hearing was scheduled for 15 December in Auckland District Court.
"The integrity of the process is paramount, I won't be making any comment on any parties until the 15th."
He said the WorkSafe investigation did not consider the rescue and recovery of victims after the eruption, so no enforcement action had been taken on those matters.
Parkes said WorkSafe needed to lay charges within 12 months of the incident.
"The focus of our investigation was on events leading up to the eruption."
He said that at this point, there had been no censure for any individuals at WorkSafe.
The health and safety watchdog launched its investigation immediately after the volcanic eruption on the island on 9 December last year.
It is believed 47 people were visiting the site at the time, mostly tourists. The eruption led to 22 deaths, with the latest confirmed by police as linked to the eruption just last week.


---