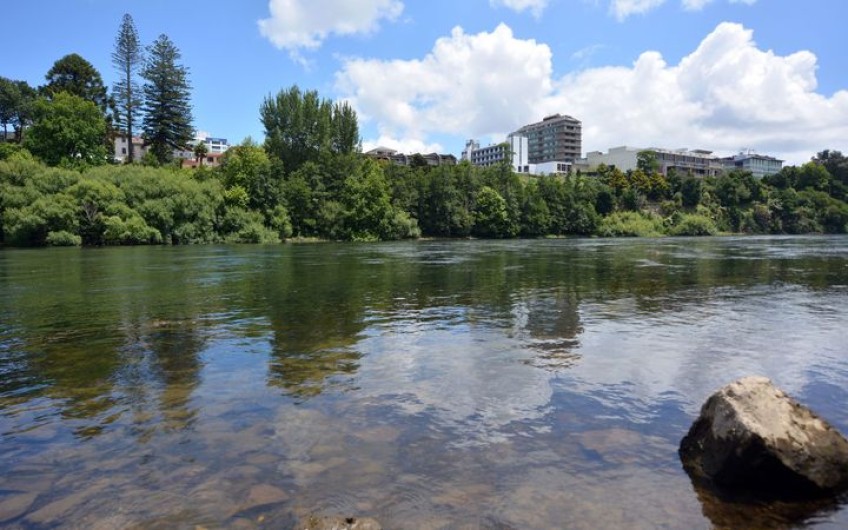 Water quality of rivers and streams not improving study shows
Sep 27, 2020
---
An annual study into the quality of 1500 of New Zealand's waterways shows no improvement.
Land, Air, Water Aotearoa (LAWA) tested rivers across forest, pasture and urban sites to assess the quality of each waterway, and looked at the impact the type of land had on the health of the water.
The data analysis by Cawthron Institute revealed water quality was poorest in New Zealand's urban waterways and a large percentage of rivers in rural catchments were under pressure.
Urban streams make up about 1 percent of total waterways, so while they generally have the worst instream health, they are relatively uncommon throughout Aotearoa New Zealand.
Unsurprisingly, the report found the best water quality was at sites surrounded by native bush.
However, freshwater ecologist Dr Roger Young, who led the data analysis, said on a national level New Zealand's waterways were not getting better.
They tested for four key indicators to see the health of the water.
"Unfortunately, we found the overall state of E. coli, MCI (macroinvertebrate community index), ammonia toxicity, and DRP (dissolved reactive phosphorus) has not improved over the past 10 years."
Young said despite his hopes, even over the past year, not much had changed.
"Unfortunately, there's no evidence of a real improvement.
"There's no evidence of going backwards either.
"We know there's been increasing recognition of the concerns with fresh water systems over the last 10 years or so, and there is a lot of action going on.
"But there's no evidence of an improvement yet, so that suggests more effort and more time required to make those benefits show up."
He said it could take some years if not decades before improvements would be seen.
"Some of the actions that can be put in place like planting the stream banks of rivers, takes a long time for those trees and plants to grow up to shade the waterways and to hold the banks together and to filter out the nutrients.
"There's other things like areas where there is groundwater it takes decades almost, or some places 100 years for the water to flow through so it's a slow process," Young said.
LAWA river water quality lead Dr Tim Davie said there were many ways to improve river health.
They include "preventing sediment and nutrients entering waterways, upgrading infrastructure, using water sensitive urban design, restoring stream habitats, and ensuring appropriate flows."
Hawke's Bay Regional Council chief executive and Ministry for the Environment freshwater implementation group member James Palmer said the data and lack of improvement adds weight to the need for greater action.
"The LAWA River Water Quality National Picture Summary indicates that an acceleration of efforts is required to move the needle on freshwater improvements, and it provides further information on where the most degradation has occurred."
On an individual level some waterways had got better, while others had stayed the same or got worse.
On the LAWA website people can check the waterways near them.
Heading into summer, LAWA also recommends swimmers check the health of their favourite spots before jumping in.

---