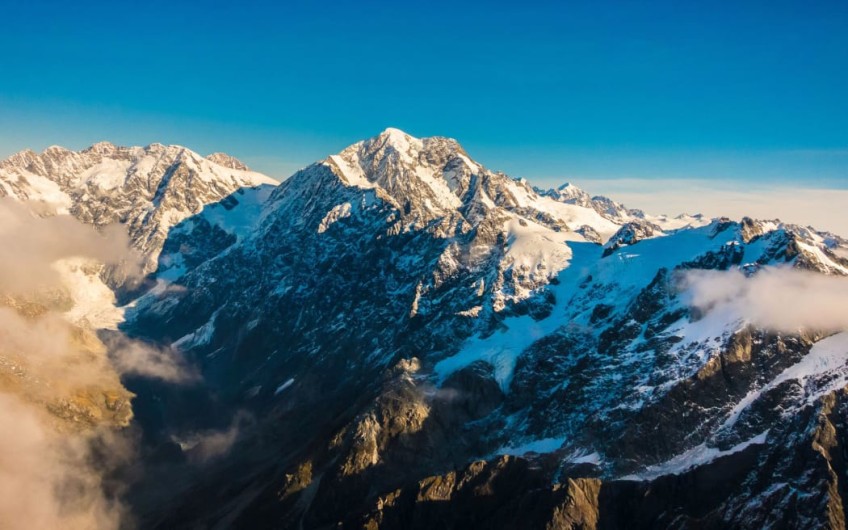 Warning of high avalanche risk after fresh snowfalls
Jun 11, 2022
---
Recent snowfall has brought with it an increased avalanche risk throughout the South Island.
The Mountain Safety Council chief executive Mike Daisley said when the mountains received large amounts of fresh snow it could take multiple days for it to settle and those itching to hit the backcountry slopes this weekend should wait it out.
The Southern Alps have been heavily blanketed with snow and more is predicted in several parts of the country over the coming week even as far north as the Tongariro National Park.
The New Zealand Avalanche Advisory has begun early forecasting this season in light of the current weather.
The Arthur's Pass, Craigieburn Range, Aoraki/Mt Cook, and new Aspiring region are all classified as 'high' avalanche danger, while Nelson Lakes sits at 'considerable'.
'High' danger level indicates very dangerous avalanche conditions where travel is not recommended as natural and human-triggered avalanches are likely, according to the New Zealand Avalanche Advisory.
Many of the remaining regions, including Tongariro in the North Island, Fiordland, and Wanaka will begin forecasting over the coming days.
Avalanche forecasters currently have very little conditions data available to them since ski areas, guiding operations and heli ski companies are not yet fully operational.
"This lack of data means there will be an extra layer of uncertainty for a few weeks, so conservative decision making is a must," Daisley said.
Ski areas also typically make up the rescue teams for when things go wrong, and as they aren't yet open for the season, help would be that much further away if a person got into strife, he said.
"This early snowfall is great news as it should set up for a great season ahead by setting an excellent snow base, but make sure you pick the right moment to step out for the first time so you can enjoy the fruits of nature's labour, safely.
"The snowfall is predicted to be quite variable across the regions so checking the the latest avalanche advisory will help you find out not only where is safe, but also which regions will have some of the better conditions once things settle."
The NZAA forecasters will update the 13 regional forecasts as new information becomes available.

---